Are you dealing with multiple third-party logistics/courier partners and finding it difficult to manage them all? This is probably the biggest challenge in front of the e-commerce companies these days. However, you can overcome it with Shipsy's 3PL aggregator, which comes up with a smart order management and allocation system to allocate your consignments to the right delivery partner. After integrating the 3PL aggregator with your existing ERP, you get a unified tracking platform to track and monitor the entire journey of your consignment until it reaches the destination.
How does Shipsy's 3PL Aggregator Work?
Integration with 30+ courier partners
Our 3PL aggregator software is integrated with more than thirty courier partners.
Smart allocation of consignment
Based on area codes, order type, capacity, and past performance of your courier partners, the system automatically assigns consignment to suitable 3PL.
AWB generation and print labels
The merchant generates the airway bill through label generation APIs and print labels, including customer details, delivery address, and more, to paste them on the consignment.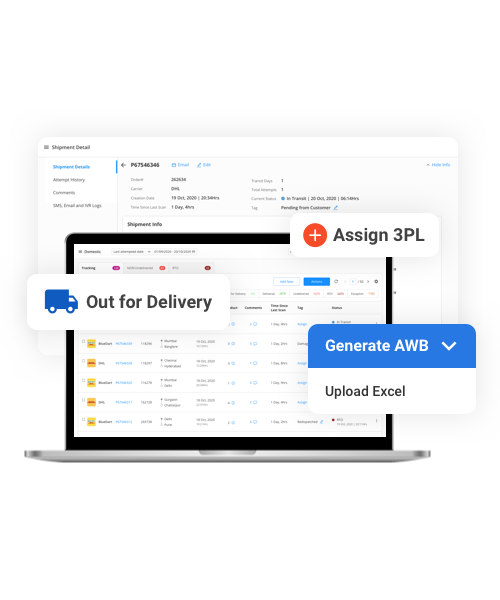 Hand over the consignment to 3PL driver
The merchant then hands over the consignment(s) to the 3PL driver and use the tracking APIs to track the consignment until it gets delivered.
The merchant can check the proof of delivery uploaded by the driver, check the NDR (non-delivery reasons), and receive delivery-related complaints from end-users.
Visibility for End-customers
Once the consignment is out for delivery, a tracking link is sent to the end-users through which they can track order in real-time to know delivery ETA.
End-users can pin their exact location to make it easy for the driver to locate the delivery address.
End-users can request for online payment if they don't have the money to pay for"cash on delivery order" at the time of delivery.
End-users can also reschedule delivery if they are not available at the address at the given delivery time. Moreover, they can also select the preferred time slot for the same
Share delivery experience
The end-users can share their delivery experience and also raise a complaint if they have received a "delivered" status for the order they haven't delivered.
Advantages of Shipsy's 3PL Aggregator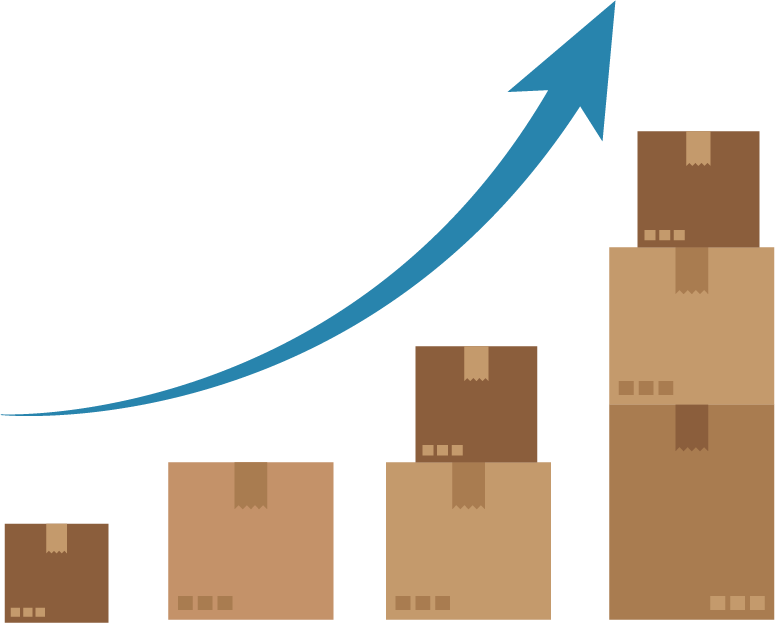 Track multiple delivery partners at one place

Automatic allocation of consignments

Reduced rate of return to origin (RTO)
Monitor delivery partners' performance
Track consignments in real-time
Why choose Shipsy's 3PL Aggregator Platform?
Using booking APIs, label generation APIs, and tracking APIs, our 3PL aggregator helps merchants to manage 3PL without any hassle. Here are some other reasons to choose Shipsy's 3PL aggregator:
Our 3PL aggregator platform has a simple interface so that any merchant can use it to connect, manage, collaborate, and track the third-party logistics and their drivers. Anyone can use the platform without any hassle.
Transparency with end-users
Using our 3Pl aggregator, you can not only streamline your collaboration with multiple delivery partners, but also maintain transparency with your end-users by allowing them to track consignments in real-time, reschedule deliveries, share feedback, and more.
Our 3PL aggregator has smart allocation rules to segregate the consignment segregate the consignment (according to the allocation rules such as type, weight, volume, delivery location, pin code, etc.) and book the right 3PL for the delivering the consignments to the end-users.
Bajaj Steel Industries, and many other top companies.
Shipsy offers round the clock support services to ensure that you never find any difficulty while using our 3PL aggregator software. We are always there to help you with any problem you find while integrating the software with your existing ERP or at any other time.
Subscribe to our newsletter
Receive updates, news and deals