Technological advancements have transformed the way how people shop and businesses deliver. It's the era of faster and efficient deliveries, where customers are spoilt for choices. They have the liberty to choose the time and location to receive the order. These skyrocketing consumer expectations demand businesses to rebuild their delivery strategies and rely on automation to make those strategies work. With next-day and same-day deliveries, what's emerging as the latest trend is hyperlocal delivery. A business can choose a hyperlocal delivery model as per their delivery requirements.
According to online reports, the hyperlocal delivery market is expected to reach $3634.3 billion by 2027. The market is projected to grow at a compound annual growth rate of 17.9% during the forecast period. Let's read about the hyperlocal delivery in detail-
Hyperlocal Delivery Meaning
Are you planning to implement a hyperlocal delivery model into your business? The first step to this journey is to understand what hyperlocal delivery is. Picking up goods or items from a seller and delivering them directly to customers' doorsteps is a simple definition of hyperlocal delivery. Limited to a particular geography, locality, or pin code, this type of delivery model connects local retailers and vendors with customers.
To understand hyperlocal delivery better, let's take an example. A customer needs a sanitizer or a particular medicine urgently, they can simply visit an online store and place the order. However, not all e-commerce vendors can deliver it within one or two hours. Here is when hyperlocal delivery comes into the picture. A local vendor or retailer can accept the order and proceed with the delivery in no time, resulting in a one or two-hour delivery of the item.
How does hyperlocal delivery work?
A customer places an order to a local merchant online or offline. As soon as the vendor accepts the order, a driver (either from a third-party hyperlocal delivery service provider or in-house) picks up the item from the store and heads towards the customer's location. Order delivered!
Also read- How to execute hyperlocal deliveries effortlessly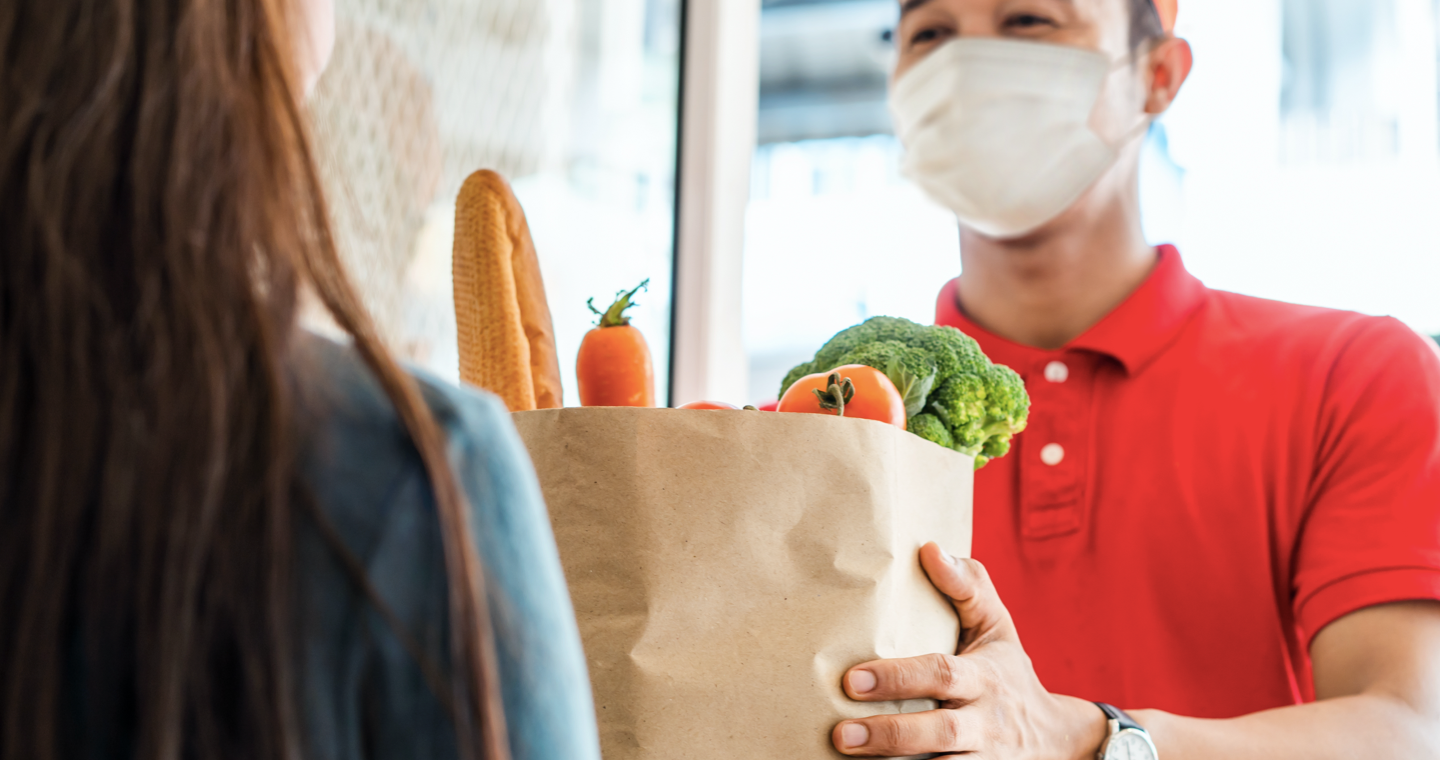 Which type of businesses can choose a hyperlocal delivery model?
As aforementioned, hyperlocal deliveries can be done within a certain geographical limit and a specific time window. Therefore, it is apt for food delivery, grocery delivery, pharmacies, vegetable and fruit delivery, medicine delivery, etc. Such businesses can accept the order and deliver it within a short time.
Hyperlocal Marketplace
A hyperlocal marketplace offers delivery services to the local stores or vendors. It has resources like fleet and drivers to pick up products and deliver them to designated customers. Hyperlocal marketplace helps stores with efficient and effortless deliveries of the products and hence, attain great heights. From groceries, food, medicines to various other products, such businesses can deliver different products within the shortest time possible (even less than an hour).
What are different hyperlocal delivery business models?
The hyperlocal delivery business model or hyperlocal marketplace models can be broadly classified into four types-
Single store model
This business model is suitable for the stores already established in the market and want their online presence to increase customer reach. To make this happen, they can build a hyperlocal on-demand delivery app and list their offerings on it. Some of the companies that are using this model include Dominos, HelloFresh, and BigBasket.
Store pick model
Store pick is one of the most popular models; it allows customers to order online and pick their product from the nearby store. As the order is placed, the store prepares and packs the order before even the customer reaches. The customer can visit the store and collect the order without having to wait in long queues.
Hybrid model
Stores that want to offer both home delivery and in-store pickup options choose a hybrid delivery model. It also provides customers the freedom to choose the delivery method at their convenience.
Aggregator model
The hyperlocal delivery service provider acts as a mediator between the customer and the store in an aggregator model. It helps online stores expand their reach by connecting with the local stores and initiating product deliveries. Zomato and Instacart are the two perfect examples of an aggregator model.
Hyperlocal Delivery Vs. Last Mile Delivery
Hyperlocal and last mile delivery facilitates delivering goods from the store (last hub/warehouse) to the customer's location. However, both are different in terms of the following-
Delivery area
There are no geographical restrictions in the last mile, but deliveries are limited to a particular area in the hyperlocal delivery model.
Delivery time
The last-mile delivery model can take up to 24 hours for the delivery, whereas hyperlocal deliveries are done in 2 to 4 hours.
Limitations on product weight and volume
A last mile delivery model has no restriction on the weight and volume of the goods. Since the hyperlocal deliveries are usually done through a two-wheeler, three-wheeler, or car, there are certain restrictions on the product's weight and volume.
Type of product
Last-mile delivery can include delivery of any products, including cosmetics, apparel, and electronics. On the contrary, the hyperlocal delivery model is suitable for delivering groceries, fresh food items, medicines, vegetables, etc.
Advantages of Hyperlocal Delivery Model
In this digital era where businesses are shifting to online platforms, local retailers are finding it hard to survive and sustain. The hyperlocal delivery model is helping all such retailers to stay afloat in the industry and increase their customer base. Apart from this, the hyperlocal delivery model offers many other benefits, including-
Speedy deliveries
Delivery management from single device or dashboard
Improved operational visibility
Support local businesses
No need to set up an online store
How to build a hyperlocal delivery network?
If you want to offer hyperlocal delivery services, then here is what you have to do to set up your delivery network-
Decide the products you want to deliver
Select your target audience
Partner with local merchants
Choose a suitable revenue model
Get a hyperlocal delivery app
Select a logistics technology partner
Hyperlocal Delivery Challenges
Some of the common troubles in front of hyperlocal delivery companies include-
Rising competition
Poor fleet management
Inefficient management of delivery operations
Route-related problems
Quickly scaling delivery operations
Cost efficiency
Customer visibility and communication
ETA adherence
Planning multi drop delivery routes
Overcoming Hyperlocal Shipment Delivery Challenges
Hyperlocal courier companies can eliminate the problems associated with hyperlocal grocery, hyperlocal logistics, or hyperlocal food delivery by automating their processes. Yes, integrating hyperlocal delivery software is a perfect solution to help a hyperlocal delivery service provider stand out and overcome other delivery-related issues without investing in additional resources.
The success of any business lies in meeting customers' expectations with the right products/services at their preferred time and location. And to achieve this goal, both the e-commerce and offline stores are embracing technology into their delivery operations. This has resulted in a new delivery trend called hyperlocal delivery. It is a perfect delivery model for food, vegetables, fruits, medicines, groceries, and more. Businesses are adopting different hyperlocal delivery business models to reach new heights of success.