According to recent research, it is predicted that 95% of the total purchases will be made online by 2040. Another research highlights that global e-commerce sales is expected to reach USD 4.5 trillion (from USD 2.3 trillion in 2017) by the end of this year. The rapid growth in the e-commerce industry and surge in online orders have made businesses pay attention to all aspects of their supply chain, mainly the last or final mile. In fact, last mile delivery is now a key differentiator that makes a business stand apart.
What is last mile delivery?
A product's journey starts from the manufacturing facility and ends at the final destination (a customer's location or a retail store). It includes picking up the finished goods, transporting it from one hub to another or one place to another until it reaches the final destination. The last leg of the process, i.e., when the delivery agent picks up the product from the last hub and then delivers it at the customer's doorsteps, is known as last-mile delivery. It is indeed a critical and complex process of the entire supply chain and logistics management.
The Significance of Last Mile Delivery
Last mile delivery is a significant part of the complete logistics supply chain management process. Well-optimized and streamlined final mile logistics operations can help a business build a good reputation, increase profitability, and gain customer trust. Let's dig deeper into it. These days, what an online shopper expects from a store is to render faster deliveries, the facility to communicate with riders, order tracking, and the way to share feedback. And a business that offers them all has higher chances of winning customers' trust and loyalty. However, providing all these services is possible only by optimizing final mile delivery operations through a tech-enabled platform.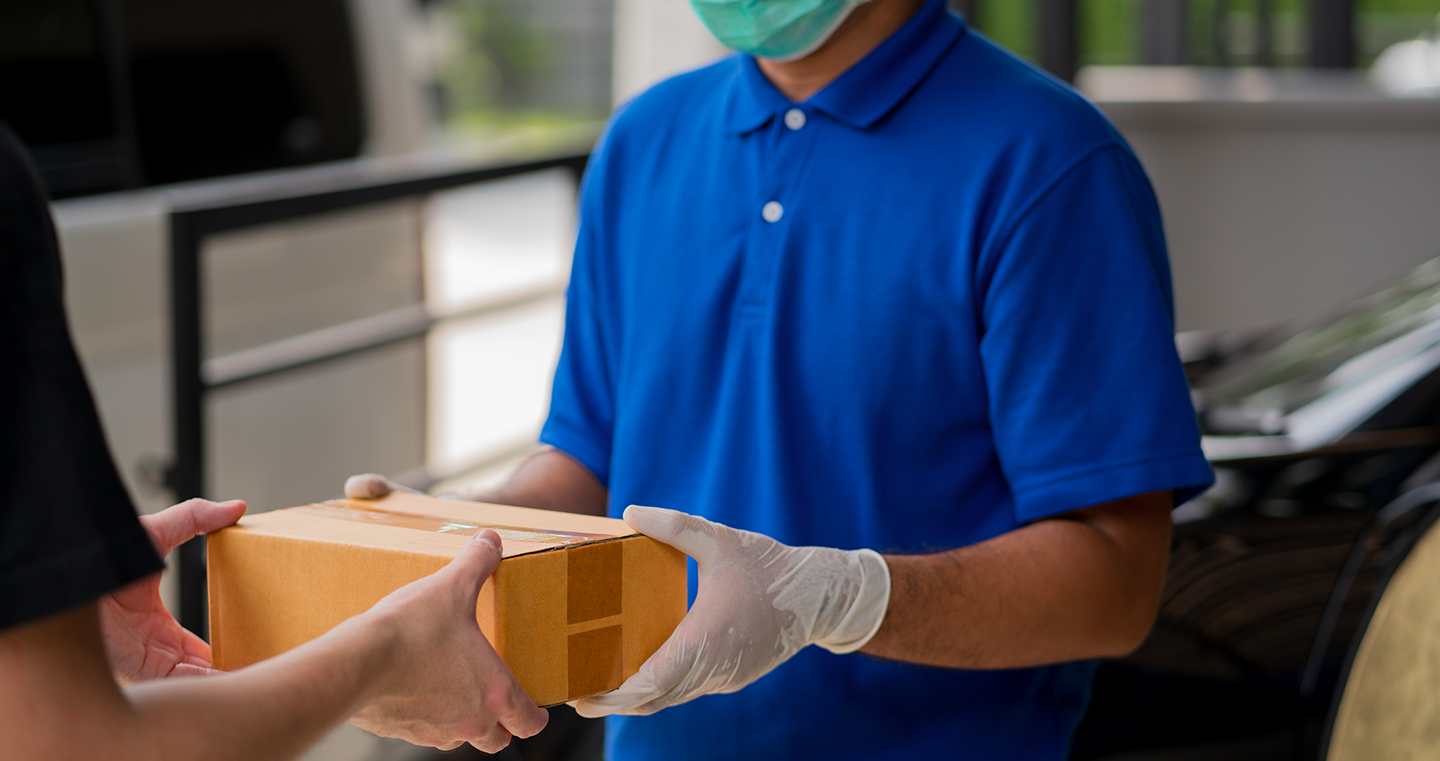 How to manage last mile delivery?
Last-mile delivery can be managed either by hiring an in-house delivery management team or outsourcing delivery management to a 3PL. Businesses with sufficient resources, funds, infrastructure, and time choose the former. However, most of the businesses these days prefer to go with the second option, i.e., outsourcing delivery services to a last mile carrier or last mile delivery service provider.
Such companies hold considerable experience and expertise in managing deliveries, which gives a business an assurance for cost-controlled and timely deliveries and customer satisfaction. Moreover, the businesses can also forget delivery-related challenges and focus on other business operations. Last-mile delivery service providers work on different business models depending on the last leg logistics service they offer. A business can pick a model that suits its particular requirements.
Last Mile Delivery- Challenges
Final mile delivery requires a considerable cost, which is evident from an online study that highlights that it includes up to 53% of the total shipping cost. Poor management of last mile delivery operations is one of the key reasons behind the increased delivery cost. However, high cost is not the only problem associated with the final leg of the transportation. Some other critical challenges that retailers and e-commerce stores face with last mile logistics include-
Poor operational visibility
Inability to track orders in real-time
High delivery cost
Inability to deliver orders on time
Poor customer experience
Expediting order delivery process
Outdated technology to manage delivery operations
Inadequate route planning
Read more- 7 Most Common Last-Mile Delivery Challenges and Ways to Overcome Them
Last Mile Delivery Software- One Solution to All Delivery Challenges
Changing consumers' shopping habits & delivery expectations along with rapidly ongoing technological advances in the supply chain industry demand every business to rebuild their last mile delivery management strategies. Using last-mile delivery solutions is one of the feasible solutions that can help cope with new delivery standards, improve operational efficiency, and achieve customer satisfaction. Let's understand how-
Last mile delivery logistics solutions digitize most of the delivery processes, resulting in no/less errors and 100% visibility on all the operations. Moreover, the last mile delivery software also ensures timely completion of each delivery task and precision in the output. It uses technologies like artificial intelligence, machine learning, big data, and more to deliver accurate results and automate delivery processes, reducing delivery costs and improving customer experience.
Most of the last leg delivery software come up with features like auto dispatch, digitized route planning and optimization, real-time tracking, vehicle capacity utilization, dynamic route planning, delivery ETA, reschedule delivery, ePOD, contactless delivery, submit delivery feedback, and more to streamlines and optimizes the delivery process.
Auto dispatch minimizes service time and labor cost
Automated route planning to cut delivery time
Reports and analytics to improve business processes
Dedicated driver app to help drivers manage trips
ePOD facility to offer contactless deliveries
Advantages of Last Mile Delivery Automation
Automating last mile delivery processes by integrating last mile delivery solutions can help a business with-
Efficient and effortless order management
Automated route planning and optimization
Real-time tracking
Fleet management
Resource utilization
Delivery speed optimization
Delivery cost reduction
First-attempt deliveries
Customer satisfaction
Besides, it can also help in boosting productivity & profitability, increasing delivery success rate, and improving driver's performance.
Must-have Features of Last Mile Delivery Software
According to online reports, the last leg delivery market is growing at a CAGR of 9% and is projected to double by 2026. These numbers are proof that last mile delivery automation is not a choice anymore. So, how about getting a customized one for your business? But before choosing the one, it is good to know what features it should have. A final mile delivery software should include-
Automated order segregation and allocation
Auto-dispatch
Digitized route planning and optimization
Real-time order tracking
Calculating delivery ETA
Electronic proof of delivery
Contactless delivery
Data analytics dashboard
Customer feedback collection
What is the cost of last mile delivery?
Thinking about the last mile delivery cost? Well, it is one of the most important portions that accounts for 53% of the entire shipping costs. Poor management of the last mile delivery operations may directly impact this cost and cause a huge loss to the business. Final mile logistics cost can be breakdown into the following-
Labor cost- Amounts to approx. 60% of the entire final mile logistics costs
Fuel cost- Accounts for 10 to 25% of the whole last mile logistics expenditures
Delivery resources cost- Accounts for up to 20% of the total last mile expenditures
Last mile delivery solution cost- Responsible for 10 to 15% of the complete last mile logistics costs
Reverse cost- Includes the cost associated with product returns
Other costs- Comprises unexpected costs caused due to delivery delays, vehicle breakdown, idling of engines, and more
Last mile delivery is critical for e-commerce as well as other businesses. Efficient management of the last mile delivery processes can contribute to customer satisfaction & retention, cost reduction, and ultimately, the success of your business. Like the first mile and middle mile/line haul, the last mile also deals with various challenges that can be overcome with automation and integration of last-mile delivery software.