Unable to extend same-day deliveries & omni-channel deliveries, reduce delivery cost, improve customer experience, and fix other delivery-related issues for your e-commerce business? We have a perfect solution for you! Get our e-commerce delivery management software and streamline delivery management to save big on time, efforts, and the overall cost. Also, bring operational transparency to track deliveries in real-time.
Key highlights of our e-commerce delivery software
The system automatically segregates and allocates orders based on type, size, delivery location, and other constraints.
3PL and self-fleet management
Automatically assigns orders to the third-party logistics partner or chooses the right vehicle from self-fleet as per the allocation rules. Also, ensures complete vehicle capacity utilization.
Real-time order tracking to allow the e-commerce company as well as the end-customer with the updated status of the order.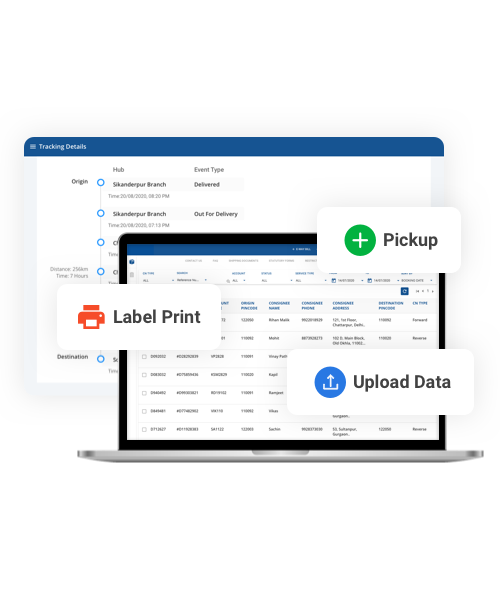 Payment gateway integration
To allow your customers to pay for their order through different modes of payment.
Reverse logistics management
Directly initiates reverse pickup from the admin dashboard to automatically assign the pickup request to the driver and hub.
Unified operational visibility
Keep a tab on all the delivery operations from a centralized dashboard. Track every process live.
Digitized route optimization
Efficient delivery routes generated automatically by considering traffic congestion, delivery locations, delivery time window, and other constraints.The software also includes multi-stop route planning and dynamic route planning.
To manage cash on deliveries payments without any hassle.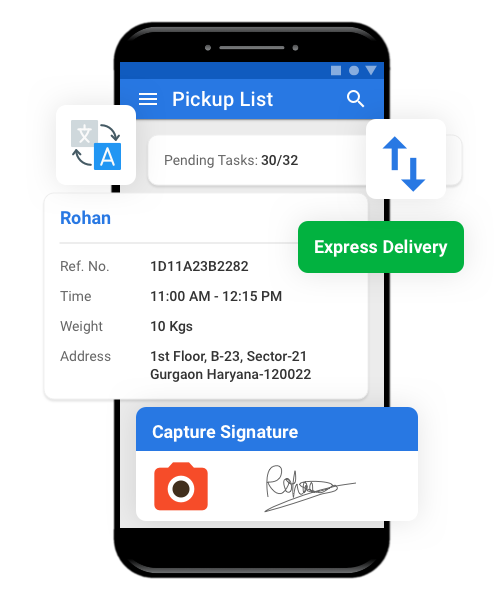 To collect and upload digitized proof of delivery to extend contact less deliveries. 
To notify drivers about new pick-up requests, order cancellation, and other order-related information.
Tracking for end-customers
The system automatically sends a tracking link to the customers to let them know the estimated time of arrival.
Customers can pin their exact delivery location on the map and help drivers to locate the address in no time.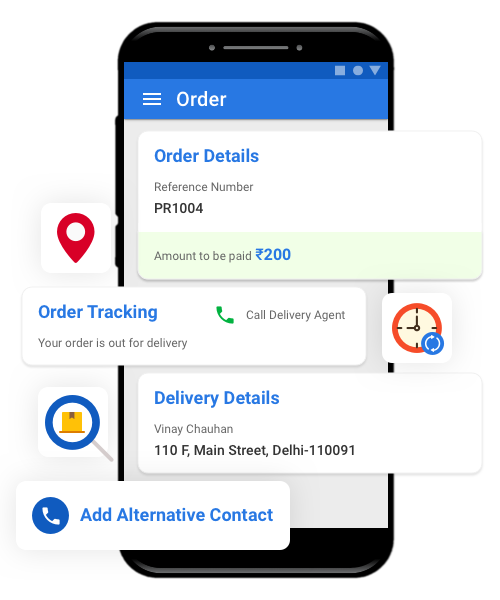 Share delivery experience
To allow customers to submit delivery feedback. The feedback can help the e-commerce company to improve their processes.
Online payment link request
To let the customers request an online payment link, for a cash on delivery order, at the time of delivery.
Benefits of e-commerce delivery management software
Unified operational visibility

Automated route planning with geocoding

Minimized turnaround time
Improved delivery experience
No delays in delivery fulfillment
Why Choose Shipsy's Logistics Management Software?
We leverage the latest technology to develop a logistics management software that fulfills your customized business requirements and fits in your budget.
Interactive and Friendly User Interface
Just like our courier management software, the logistics management software designed and developed by Shipsy has a highly interactive and friendly interface that can be used by the consignors, drivers, end-customers, and logistics companies.
We aim to develop the best logistics management software that helps you deliver an unmatched delivery experience and achieve 100% customer satisfaction. Our software is embedded with all the latest features required to reduce logistics costs and improve on-time delivery of the consignments.
When it comes to developing highly advanced warehouse management software or logistics management software, we are counted among the top providers. We have developed logistics management systems and other software for DTDC, Zenith Birla (India) Limited, Bajaj Steel Industries, and many other top companies.
Our team of professionals offers 24*7 support services to help our global clients to respond to the queries of our existing and potential clients. Besides this, we also offer smart interactive assistants to enable voice-based interactions.
Subscribe to our newsletter
Receive updates, news and deals