The following coverage appeared on pages 18 -19, 20, 22 and 24 of the CARGO TALK magazine, Vol: XXII Issue 09, August 2022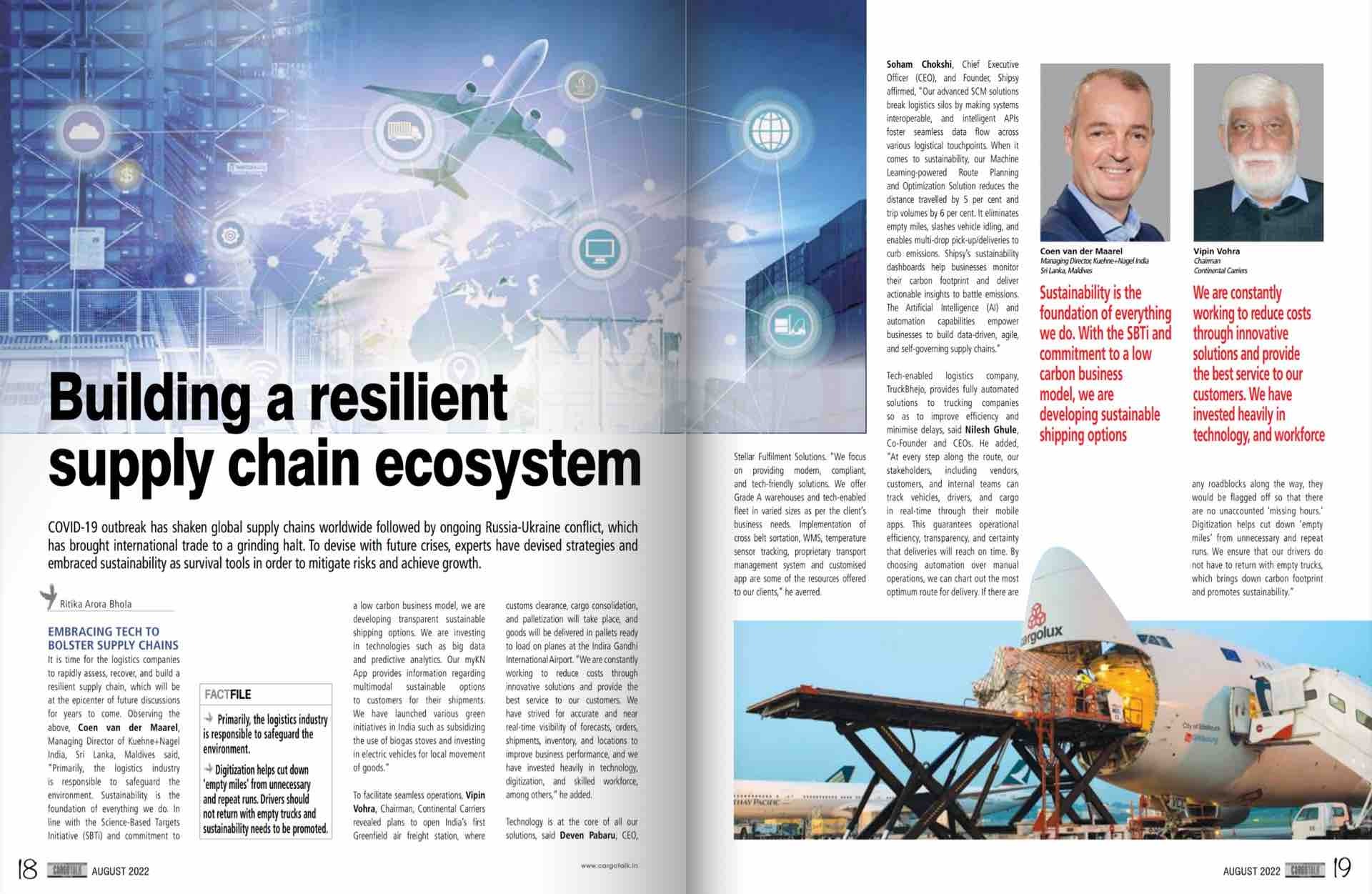 Our advanced logistics management solutions break logistics silos by making systems interoperable, and intelligent APIs foster seamless data flow across various logistical touchpoints. When it comes to sustainability, our Machine Learning-powered route planning and optimization solution reduces the distance traveled by 5% and brings down trip volumes by 6%. It eliminates empty miles, reduces vehicle idling, and enables multi-drop pickup/deliveries to curb carbon emissions significantly. Shipsy's sustainability dashboards help businesses monitor their carbon footprint and deliver actionable insights to battle emissions. Our AI and automation capabilities empower businesses to build data-driven, agile, and self-governing supply chains.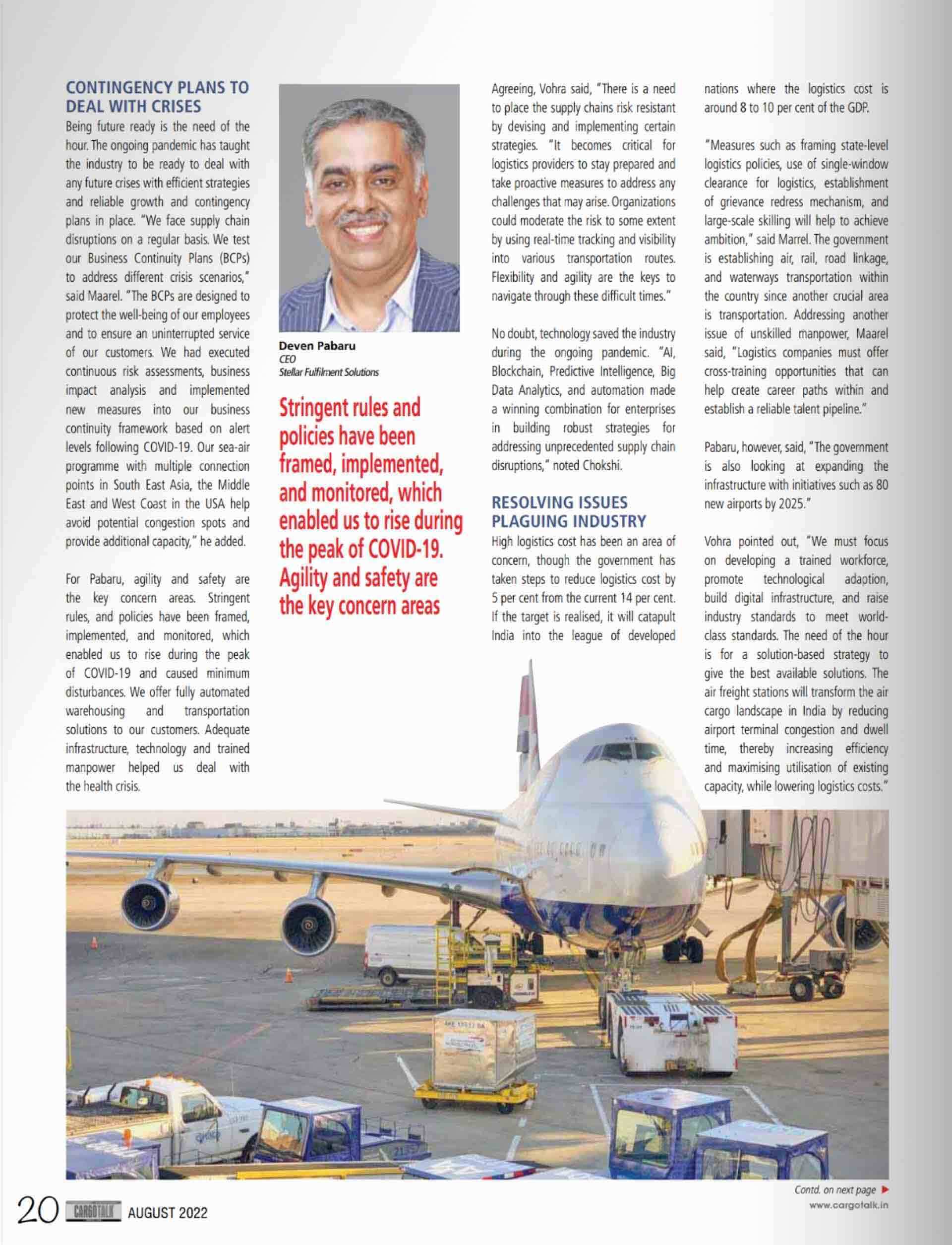 AI, Blockchain, Predictive Intelligence, Big Data Analytics, and Automation will make a winning difference for enterprises in building robust strategies for addressing unprecedented supply chain disruptions.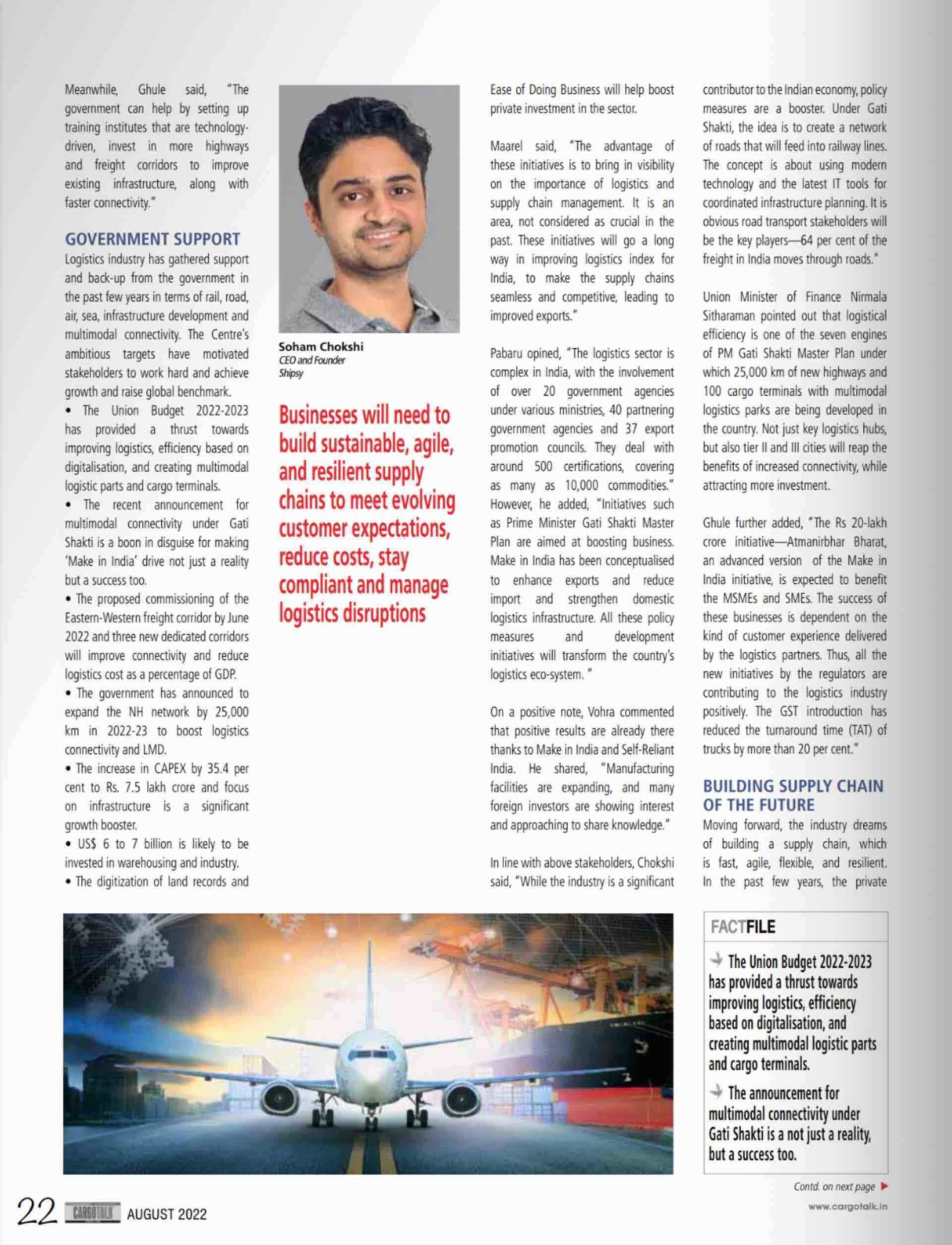 While the industry is already a significant contributor to the Indian economy, policy measures like this are a booster. Under Gati Shakti, the idea is to create a network of roads that will feed into railway lines. The concept is about using modern technology and the latest IT tools for coordinated infrastructure planning. It is obvious that road transport stakeholders will be the key players simply because roads dominate the share of traffic, with 64% of the freight in India moving through roads.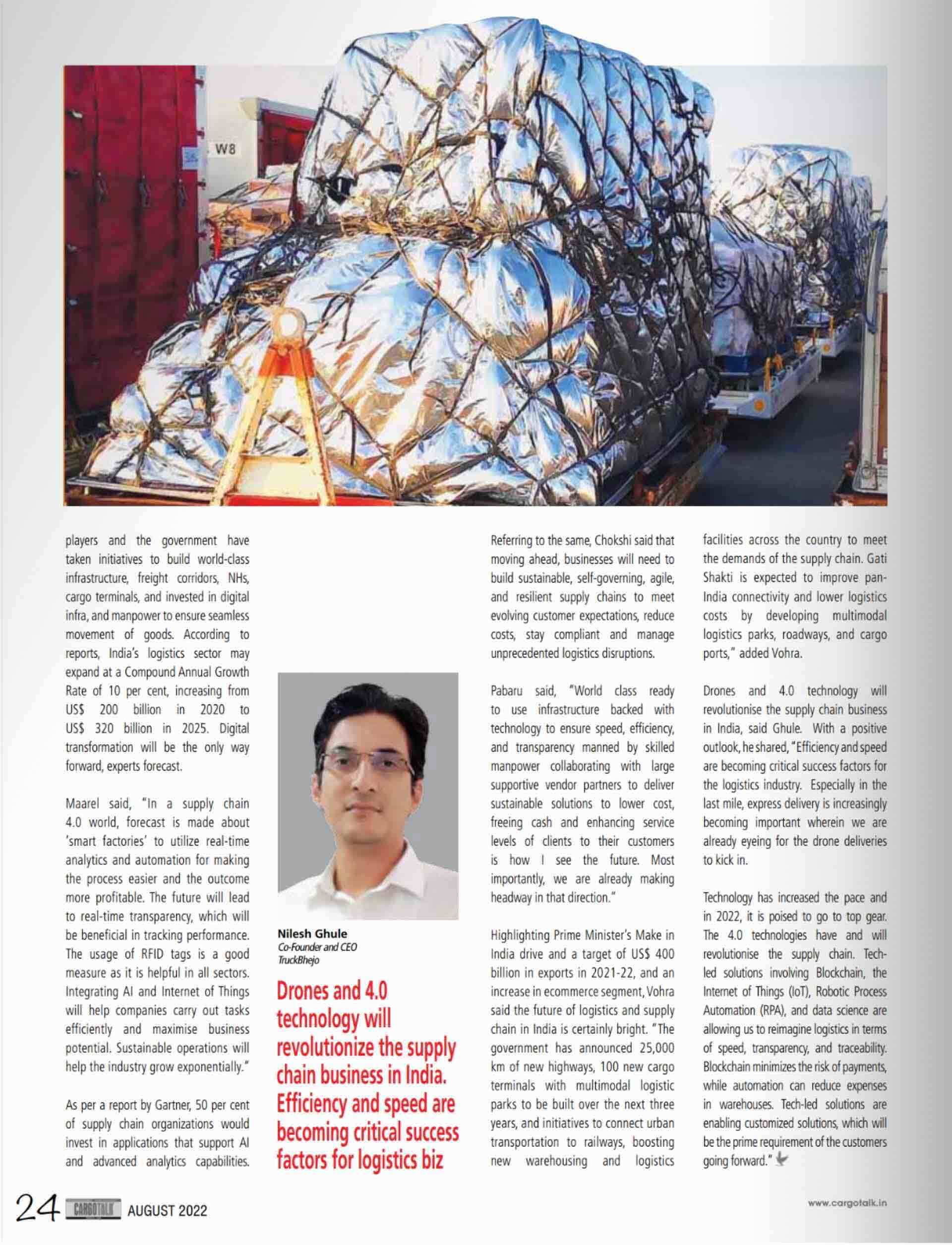 Moving ahead, businesses will need to build more sustainable, self-governing, agile, and resilient supply chains to meet evolving customer expectations, reduce costs, stay compliant and manage unprecedented logistics disruptions.
SHIPSY MEDIA CONTACT