Following is an excerpt from a Special Feature on 'Cargo & Logistics: Promise Of A Bright Future' and appeared on pages 21, 22, and 26 of CARGO TALK, Vol.: XXII Issue 02; January 2022.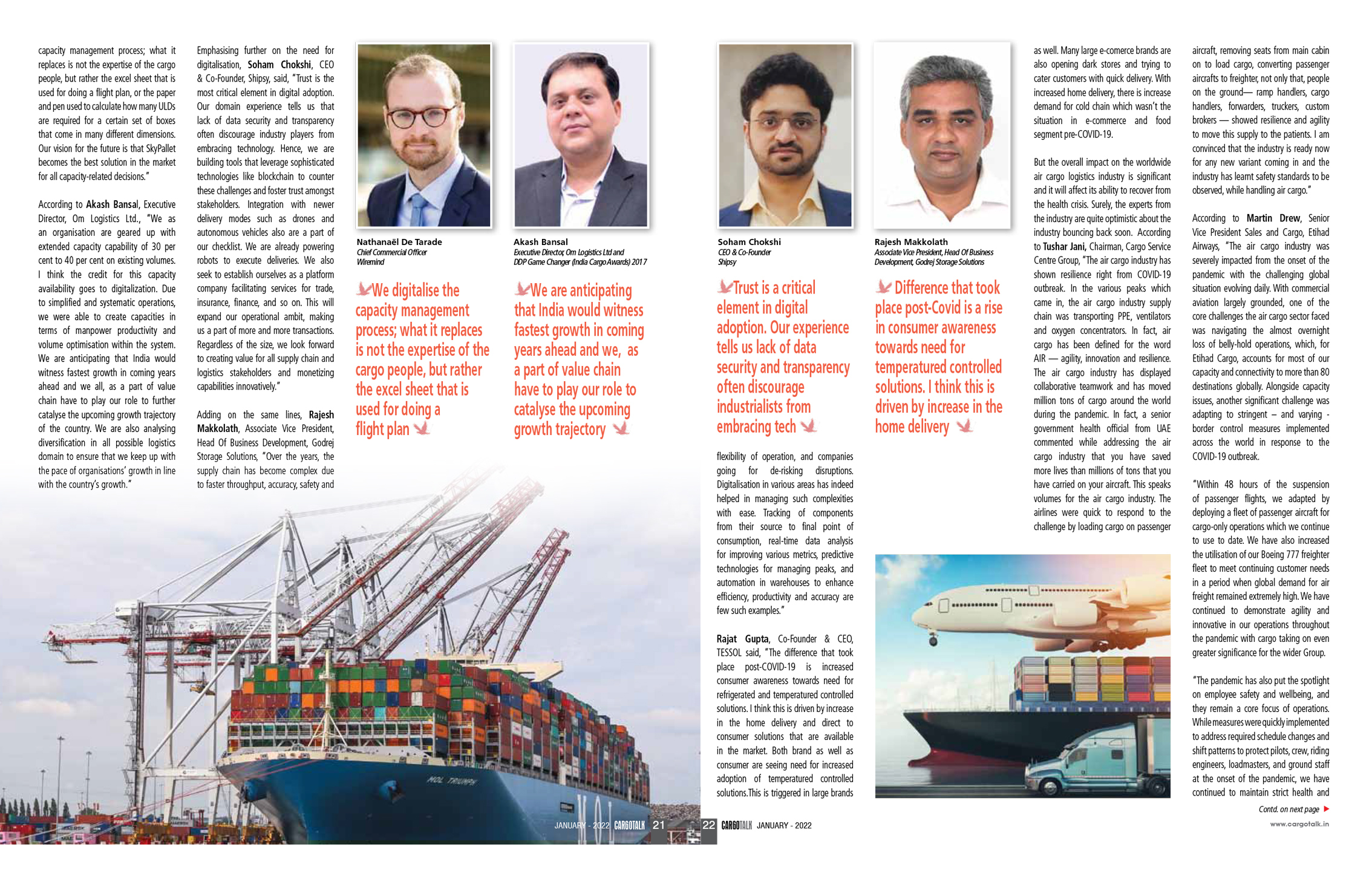 Emphasising further on the need for digitalisation, Soham Chokshi, CEO & Co-Founder, Shipsy, said, "Trust is the most critical element in digital adoption. Our domain experience tells us that lack of data security and transparency often discourage industry players from embracing technology. Hence, we are building tools that leverage sophisticated technologies like blockchain to counter these challenges and foster trust amongst stakeholders. Integration with newer delivery modes such as drones and autonomous vehicles also are a part of our checklist. We are already powering robots to execute deliveries. We also seek to establish ourselves as a platform company facilitating services for trade, insurance, finance, and so on. This will expand our operational ambit, making us a part of more and more transactions. Regardless of the size, we look forward to creating value for all supply chain and logistics stakeholders and monetizing capabilities innovatively."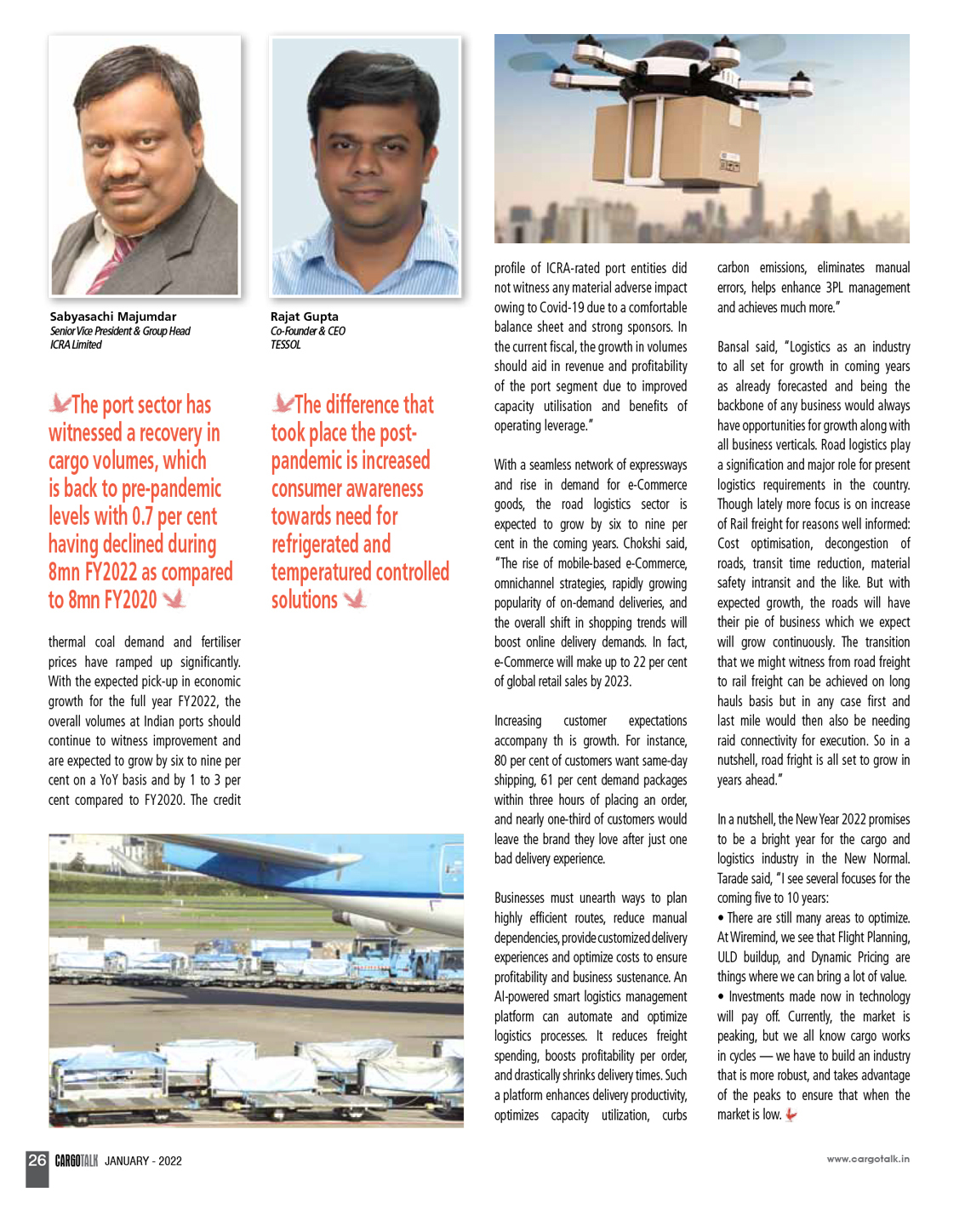 With a seamless network of expressways and rise in demand for e-Commerce goods, the road logistics sector is expected to grow by six to nine per cent in the coming years. Chokshi said, "The rise of mobile-based e-Commerce, omnichannel strategies, rapidly growing popularity of on-demand deliveries, and the overall shift in shopping trends will boost online delivery demands. In fact, e-Commerce will make up to 22 per cent of global retail sales by 2023.
Increasing customer expectations accompany th is growth. For instance, 80 per cent of customers want same-day shipping, 61 per cent demand packages within three hours of placing an order, and nearly one-third of customers would leave the brand they love after just one bad delivery experience.
Businesses must unearth ways to plan highly efficient routes, reduce manual dependencies, provide customized delivery experiences and optimize costs to ensure profitability and business sustenance. An AI-powered smart logistics management platform can automate and optimize logistics processes. It reduces freight spending, boosts profitability per order, and drastically shrinks delivery times. Such a platform enhances delivery productivity, optimizes capacity utilization, curbs carbon emissions, eliminates manual errors, helps enhance 3PL management and achieves much more."