Following is an excerpt from a Special Feature on 'D2C Model And Where Homegrown Platforms Stand Today' that appeared on pages 78, 79, and 80 of CARGO CONNECT, VOL XIII ISSUE  DECEMBER 2021.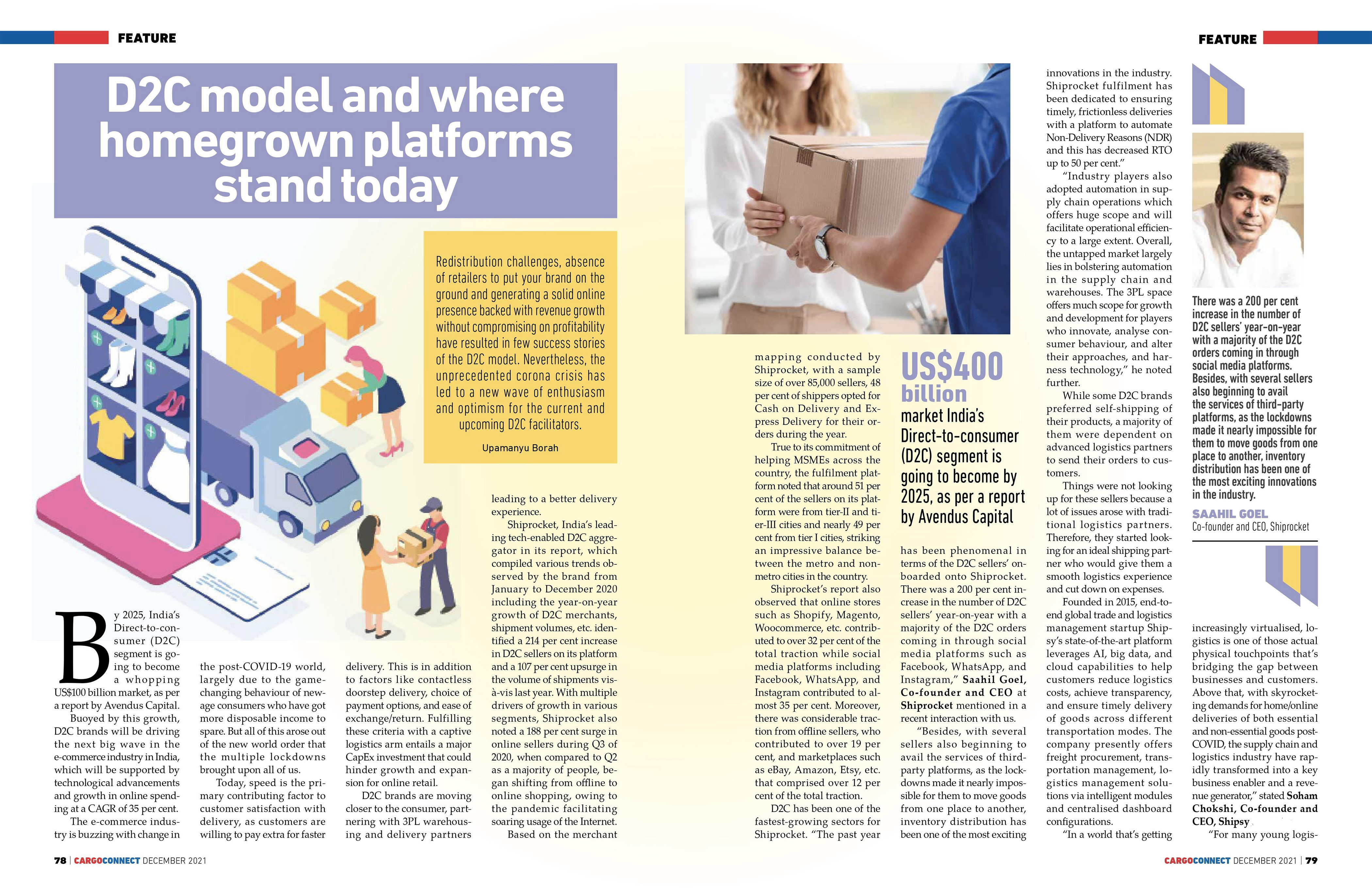 Founded in 2015, end-to-end global trade and logistics management startup Shipsy's state-of-the-art platform leverages AI, big data, and cloud capabilities to help customers reduce logistics costs, achieve transparency, and ensure timely delivery of goods across different transportation modes. The company presently offers freight procurement, transportation management, logistics management solutions via intelligent modules and centralised dashboard configurations.
"In a world that's getting increasingly virtualised, logistics is one of those actual physical touchpoints that's bridging the gap between businesses and customers. Above that, with skyrocketing demands for home/online deliveries of both essential and non-essential goods post-COVID, the supply chain and logistics industry have rapidly transformed into a key business enabler and a revenue generator," stated Soham Chokshi, Co-founder and CEO, Shipsy Logistics.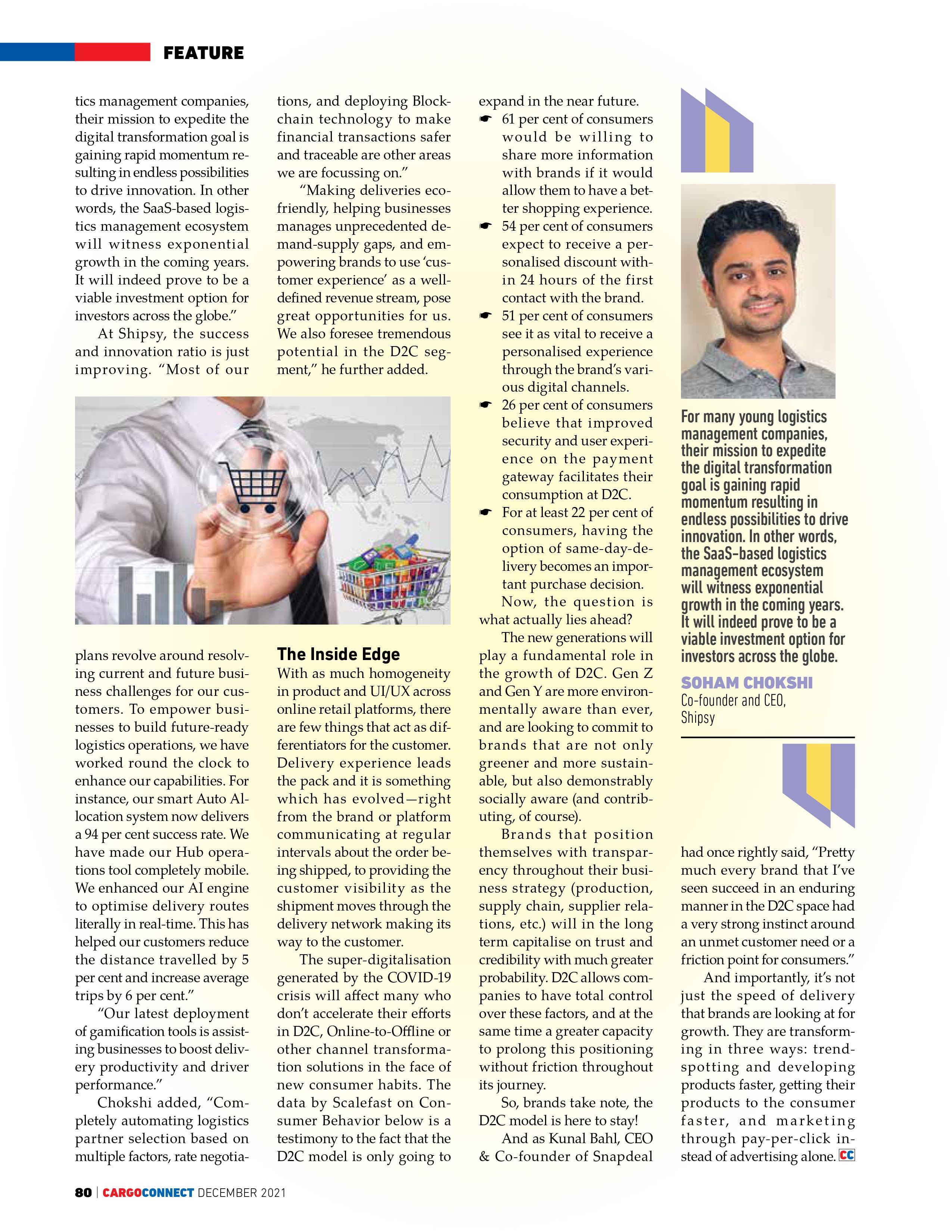 "For many young logistics management companies, their mission to expedite the digital transformation goal is gaining rapid momentum resulting in endless possibilities to drive innovation. In other words, the SaaS-based logistics management ecosystem will witness exponential growth in the coming years. It will indeed prove to be a viable investment option for investors across the globe."
At Shipsy, the success and innovation ratio is just improving. "Most of our plans revolve around resolving current and future business challenges for our customers. To empower businesses to build future-ready logistics operations, we have worked round the clock to enhance our capabilities. For instance, our smart Auto Allocation system now delivers a 94 per cent success rate. We have made our Hub operations tool completely mobile. We enhanced our AI engine to optimise delivery routes literally in real-time. This has helped our customers reduce the distance travelled by 5 per cent and increase average trips by 6 per cent."
"Our latest deployment of gamification tools is assisting businesses to boost delivery productivity and driver performance."
Chokshi added, "Completely automating logistics partner selection based on multiple factors, rate negotiations, and deploying Blockchain technology to make financial transactions safer and traceable are other areas we are focussing on."
"Making deliveries eco-friendly, helping businesses manages unprecedented demand-supply gaps, and empowering brands to use 'customer experience' as a well-defined revenue stream, pose great opportunities for us. We also foresee tremendous potential in the D2C segment," he further added.