Our users can now take action on the orders that were Undelivered Today and move them to the Unassigned Bucket.
This recent update will display the reason for undelivered orders in the unassigned bucket, which enables our clients to command a better control over the Order Management and RTO Management. Having more details around the non-delivered package, hub managers can take better decisions like rescheduling or canceling an order & reduce delivery time and even lost packages.
How Does This Feature Work?
The NDR Reason is automatically loaded in the NDR Reason Column of the Unassigned Bucket. This NDR Reason is the latest or the last NDR Reason and allows our clients to move the undelivered orders to the Unassigned Bucket.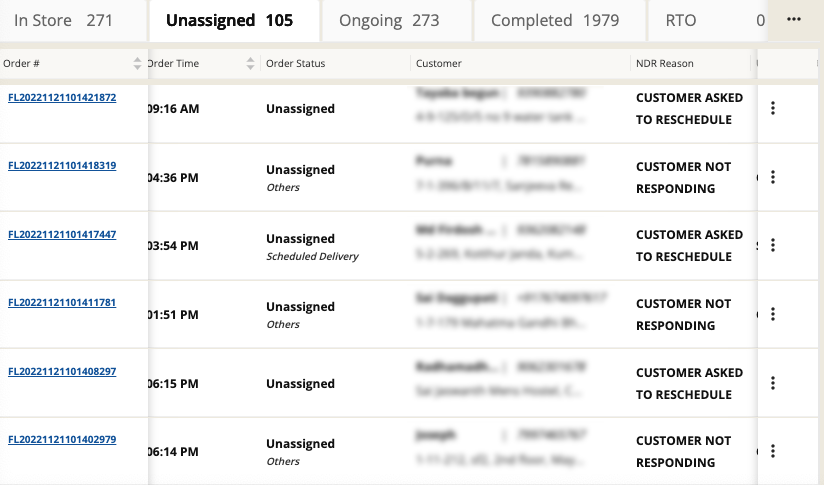 Join hands with a future-ready logistics technology partner