We have added the ability to track all logged-in Delivery Partners in the live tracking window. Different color codes are available for different statuses of orders and logged-in Delivery Partners. In addition, features like status breached notifications, consignment journey, assign/unassign Delivery Partners and filtering based on status are also added.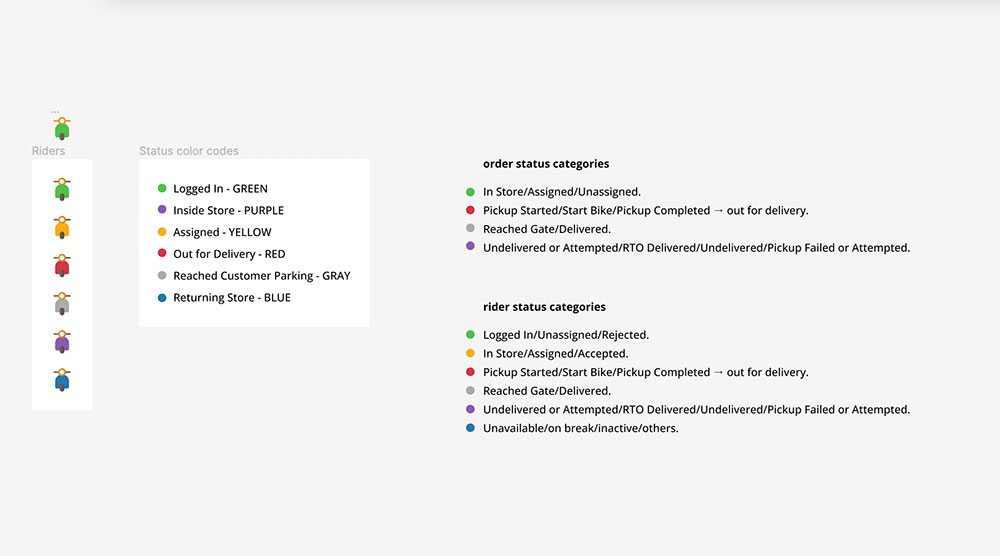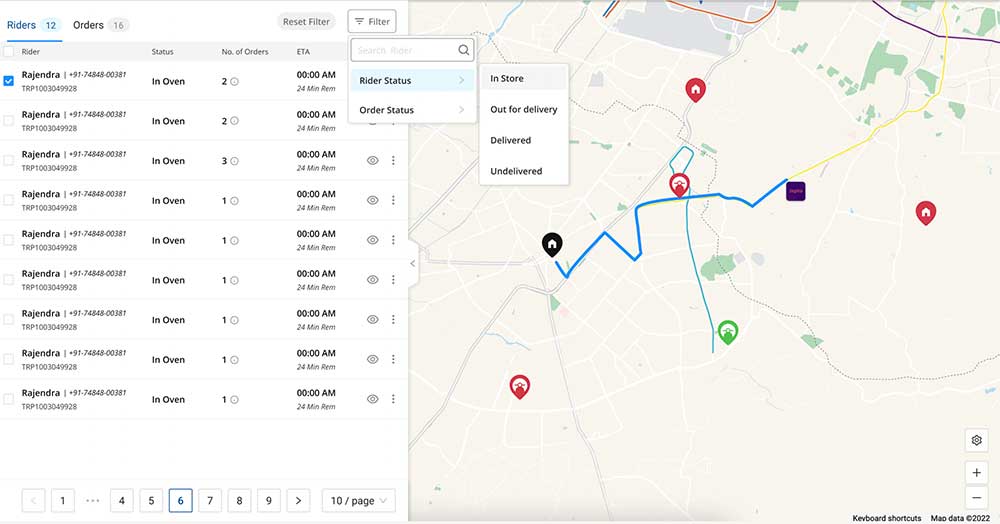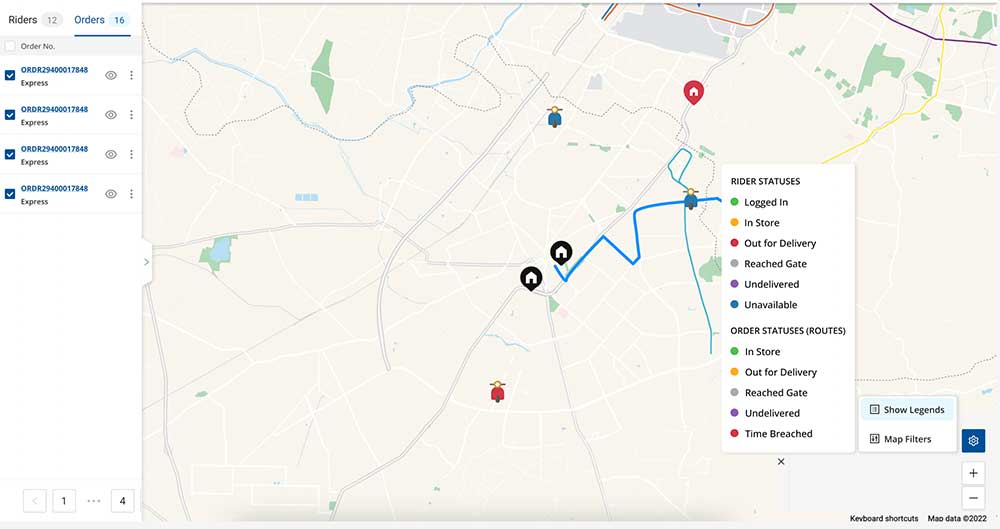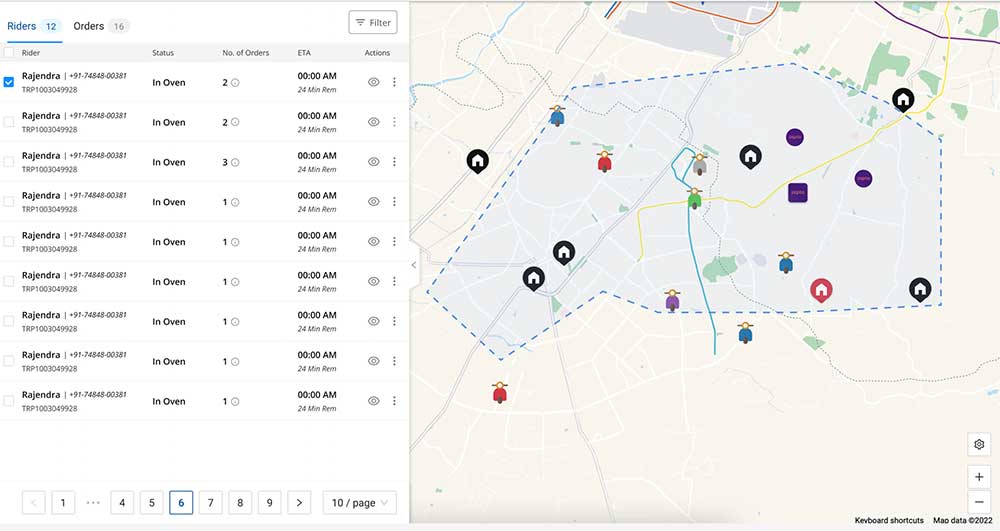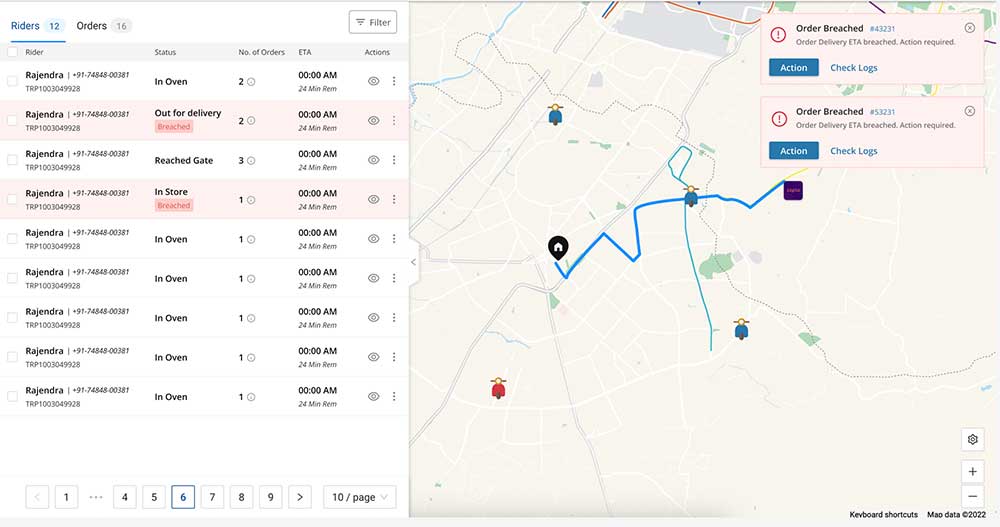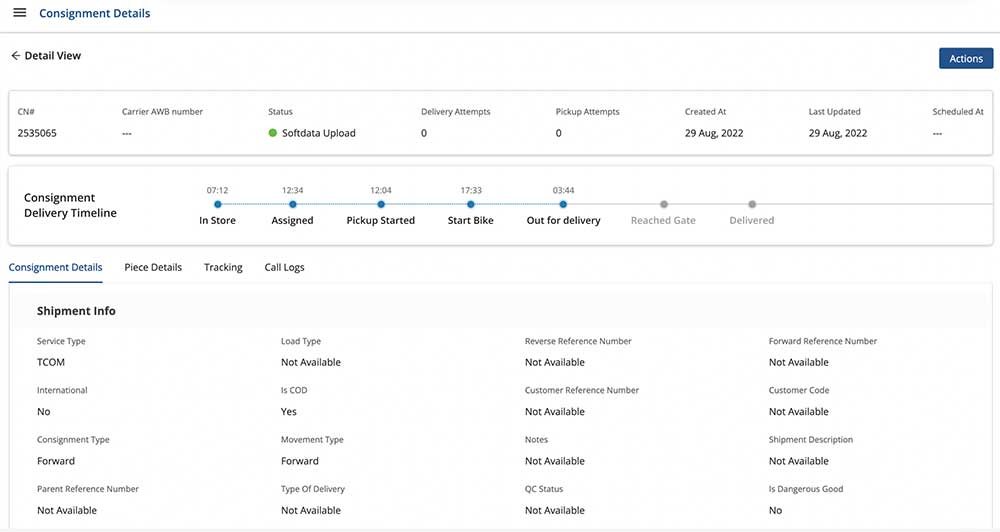 The applicable Delivery Partner status categories will be as follows. There will be one color for each category which will be configurable – these colors will be defined for the Delivery Partner icons:

Logged In/Unassigned/Rejected.
In Store.
Assigned/Accepted.
Going for Pickup/Pickup Started/Start Bike/Pickup Completed → out for delivery.
Reached Gate/Delivered.
Undelivered or Attempted/RTO Delivered/Undelivered/Pickup Failed or Attempted.
Unavailable/on break/inactive/others → last known location.
On clicking on a Delivery Partner, the Delivery Partner details will be visible. The Delivery Partner details will be made configurable with the minimum possible fields that will be available for all Delivery Partners as follows:

Delivery Partner Name.
Delivery Partner Code.
Delivery Partner Shift.
Battery %.
Contact.
Assigned Order(s).
Location details (origin and destination).
Actions: same actions as for the three dots (kebab/option) menu in the Delivery Partner bucket.
Join hands with a future-ready logistics technology partner