We are excited to announce a new feature in our On-Demand module designed specifically for our clients who use returnable assets in their logistics operations. We understand how challenging it can be to keep track of your assets, and our new feature aims to provide a solution to this challenge.
Returnable assets such as reusable bags and tools are now tagged with unique barcodes and are assigned to drivers when they scan to pick up consignments from the hub using the rider app. The master list of all assigned returnable assets is visible on the admin dashboard, allowing you to track and monitor them in real-time.
Once the trip is completed, the driver returns to the destination hub, and the rider app will notify them as "Reached at Store" and ask them to return the assets (as shown in the image below). All assigned assets are reflected on the rider app with a scan option against each item. The rider needs to scan all the assets for returns and confirm the return at the correct hub by scanning a dynamic QR code available at the hub.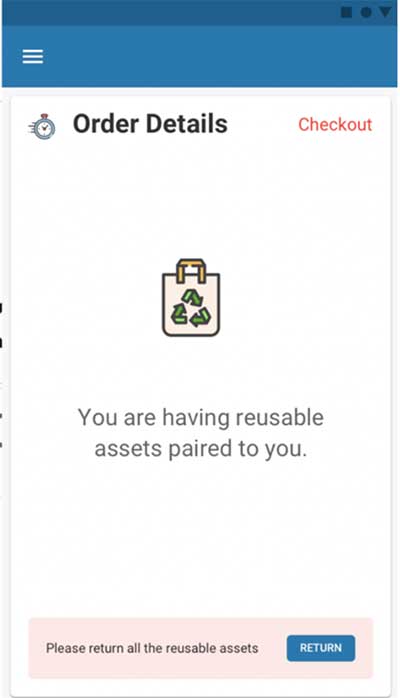 In cases where assets are not returned by the driver, they will not be allotted to new consignments via the auto-allocation engine. This streamlined process for asset-driver pairing ensures more efficient handling of returnable assets.
We believe this new feature will significantly improve the handling of returnable assets, making it easier for you to manage your logistics operations. We look forward to your feedback and suggestions as we continue to enhance our product offerings to meet your business needs.
Join hands with a future-ready logistics technology partner