In the logistics and supply chain world, last-mile refers to the journey of a product from the final shipping hub to the customer's place. E-commerce businesses or brands choose to perform the last-mile operations in-house or through a last-mile carrier. While both serve the same purpose, the former demands a business to invest heavily in the infrastructure and resources to manage deliveries. On the other hand, the latter relieves a business from this as they have to bear the cost for hiring the last-mile carrier only. All they need is to choose the right last-mile carrier company and just a few professionals for the last-mile carrier tracking and management.
What is a last-mile carrier?
It is a company or a business that provides last-mile delivery management services to a business. It has a fleet of vehicles and resources to manage the last leg operations of the supply chain efficiently. Businesses hire last-mile carrier companies when they don't have sufficient in-house resources and infrastructure, when they have to expand their geographical reach, or when they scale. Last-mile delivery companies, last-mile delivery providers, last-mile courier companies are a few other names for the last-mile carrier.
What is last-mile carrier tracking?
A last-mile carrier company helps a company to focus on its other core operations and forget about the delivery management processes. But, even the last-mile carriers need to be tracked to know the location of the goods transported. In other words, tracking helps in knowing where the products/goods actually are. These days, most logistics services providers rely on last-mile delivery software, which allows last-mile carrier tracking. The software triggers a last-mile carrier tracking link to the end-customer, which requires them to enter their specific last-mile carrier tracking ID or number.
Last Mile Carrier Tracking Processes
Last-mile carrier tracking includes two processes:
1. For consumers
Companies like Amazon, Ali Baba, and more are raising the bars high for the shipping time. These days, every customer expects their order to be delivered on the same or the next day, even if it requires them to pay extra. As per online research, 54% of the consumers are willing to pay to get their order on the same day.
However, it is not feasible for every business to offer a quick delivery service for all geographies. But what they can least do is to provide the facility to track the order. It not only helps in gaining customers' trust but also enhances a brand's reputation and increases customer satisfaction.
Last-mile carrier tracking enables consumers to track their order through a tracking link or on their dedicated portal. Most last-mile carrier providers use last-mile delivery solutions that automatically trigger delivery-related notifications to consumers via an email, voice call, SMS, or WhatsApp.
Benefits of last-mile carrier tracking for the consumers
Instant shipping-related alerts
Real-time order tracking
Communication with delivery agents
Ability to share delivery feedback
2. For vendors/logistics managers
Logistics managers or vendors also need to track their drivers or delivery vehicles in real-time. It makes them aware of the updated status of each order and helps them with the secondary trip planning. Tracking through last-mile carrier tracking ID also prevents issues like late deliveries and fuel fraud. Moreover, the feature also assists in monitoring the performance and productivity of the drivers.
Benefits of last-mile carrier tracking for the management
Real-time tracking of orders and vehicles
Live updates on the delivery status
Driver's performance monitoring
Secondary trip management
Analyze customer satisfaction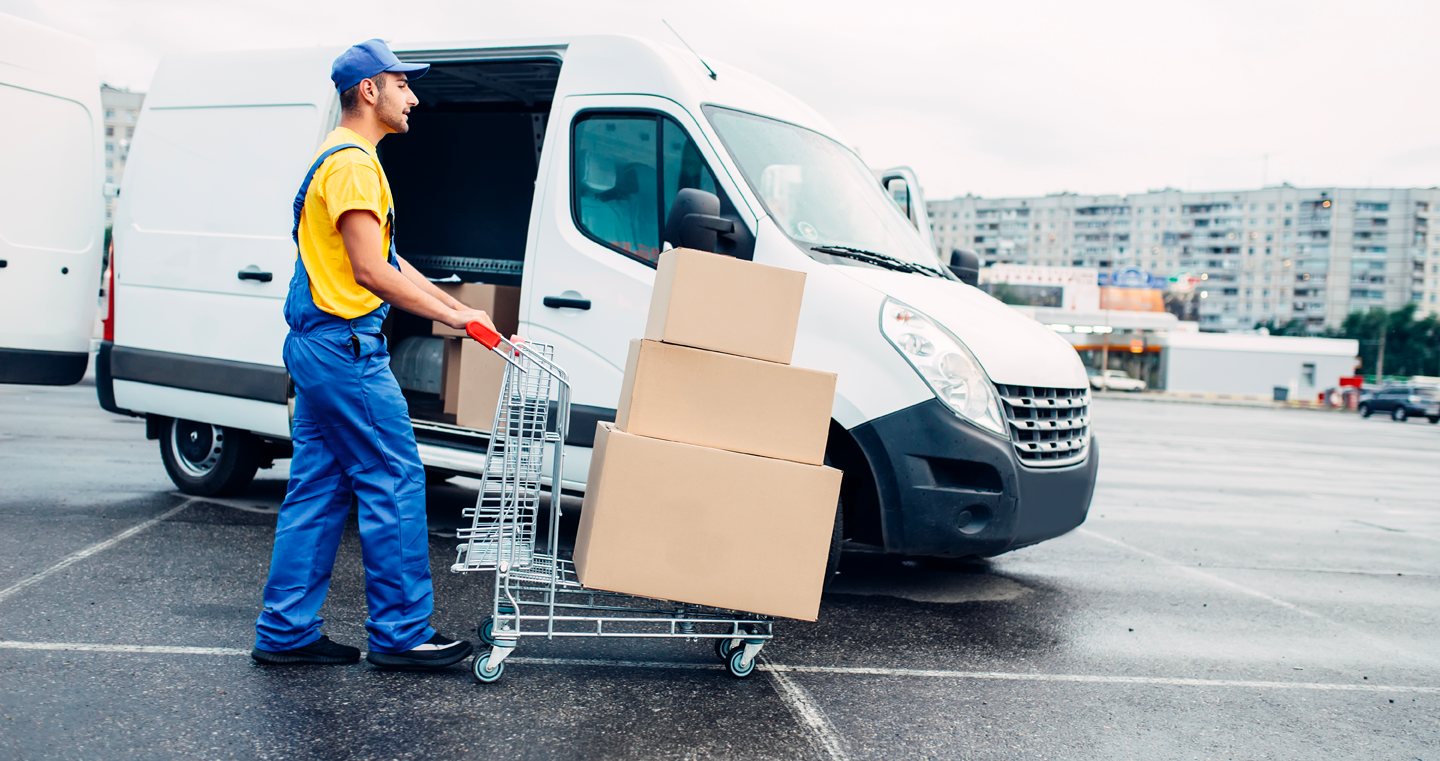 How does last-mile carrier work?
Most last-mile carrier companies use last-mile delivery software or last-mile delivery apps to manage final leg delivery operations. These solutions come up with features like automatic order allocation, vehicle & driver selection, route optimization, real-time tracking, and more. As soon as an e-commerce vendor receives an order, the last-mile logistics software automatically initiates its pick-up and delivery process by alerting the driver.
After the successful pick-up, the driver proceeds for the delivery while both the end-customer and managers can track the package in real-time. Once the delivery completes, the app or the software shows the updated status of the order. If the delivery fails for any reason, the vendor gets a notification and the reason for the failure.
Why should you choose a last-mile carrier for last-mile deliveries?
Choosing a last-mile carrier to look after your delivery operations is an excellent choice in case of business scalability, business expansion, lack of expertise, and shortage of resources for setting up in-house infrastructure. A last-mile carrier holds considerable expertise, experience, and resources that streamline your order delivery processes. Besides delivery, some last-mile courier companies also offer services like inventory management, warehouse management, reverse logistics, and more. You can pick any of them as per your particular business requirements.
What to look for when choosing the best last-mile carrier?
Since there are many final-mile delivery service providers in the market, choosing the best one for your company is not child's play. You have to invest a lot of time and do every bit of research to find the one that offers you a perfect combination of cost and quality. Here are a few things you can keep in mind to get the best final-mile carrier for your business-
Make sure the last-mile carrier offers visibility on the delivery process
Having real-time visibility on the delivery process gives you and your end customers an accurate ETA and boosts customer retention. As per a report, 97% of the customers expect updates on the shipping, order tracking, and visibility on their order right after placing the order.
Don't forget to check its experience, expertise, and geographical reach
While selecting a last-mile carrier provider, remember to check their experience and expertise. Also, check reviews and ratings shared by their previous or existing clients.
Look for customized last-mile delivery services
Delivery requirements of every business cannot be the same; therefore, choose the final mile carrier that offers tailor-made delivery services.
Make sure the carrier offers multiple delivery options to the end-customers
Today, consumers want different delivery options, such as curbside pickup, in-store pickup, cash-on-delivery service, contactless delivery, and more. Make sure your last-mile carrier offers different delivery options to delight your customers.
What are the different Last-mile carrier models?
Last-mile logistics companies work on different models depending on the services they offer. Here are a few of them-
White glove carriers– Offers logistics services for goods, such as jewelry, electronics, large appliances, frozen foods, etc., that require special handling.
Parcel carriers- Deals in delivery of smaller products or parcels.
LTL carriers- Offers shared trucking capacity services for order deliveries. Perfect for low-volume shippers.
FTL carriers- Transport large freight to a single location. Suitable for high-volume shippers.
Hope the information was helpful!
Conclusion
As e-commerce and order fulfillment continues to grow, businesses build new strategies and opt for automation to increase their last-mile delivery capacity. Those who don't want the hassle of managing deliveries in-house are choosing last-mile carrier providers to manage the final journey of the product. Suppose you, too, want to outsource your last-mile delivery service to a third-party logistics provider or a courier company. In that case, it is good to know about the last-mile carrier's meaning, its benefits, various models, and other aspects beforehand.