The end customer seldom sees the delivery process. If you could imagine the incredible amount of goods that are transported across the world, every day, you can probably glimpse the significance of line-haul shipping. An indispensable part of the logistics sector, the line haul shipping or segment faces many challenges and experiences high turnover rates for drivers. Intrigued to know Why? This article will walk you through the following topics:
What is linehaul shipping?
In logistics, linehaul or line haul shipping simply refers to the transportation of freight/goods from one point to another by land, air, or waterways. It could also occur between two cities and even two countries. The weight and volume of the freight could vary from small packets of documents to heavily loaded pallets.
What is a linehaul network?
Once the order is generated, courier express and parcel (CEP), 3rd party logistics provider, and less-than-truckload (LTL) carriers receive the freight from the customer from a designated pickup center/facility/depot. Goods headed for the same destination are consolidated in the long-distance trailers for transport to another hub or multiple distribution centers. Here the freight further undergoes another round of sorting before it is dispatched towards its final destination.
All the resources and infrastructure that come in contact during the linehaul process, be it the initial pickup center, distribution facility/hub, hub executives, dock workers, driver, truck, and the linehaul trucking companies together form the linehaul network. This network enables the transportation sector to carry out high-volume operations efficiently.
What is line haul cost?
A linehaul cost, also known as the linehaul charge, means the expenses that occurred on haulage or transportation of freight from pickup point to the destination. However, these linehaul rates do not include loading or unloading charges, which have to be paid additionally. Linehaul rate is calculated on the basis of the average weight of freight and apple to long-distance transportation.
What is a linehaul carrier?
A carrier is a key element in linehaul shipping. Linehaul is a complex process involving multiple types of movement between transportation modes, cities, and even countries. Therefore, it becomes necessary to choose a carrier who has relevant expertise in managing all these aspects. They should be able to handle FTL and LTL freight, time- and temperature-sensitive goods, ensure complete SLA adherence, and have knowledge of geography-specific regulations and compliance.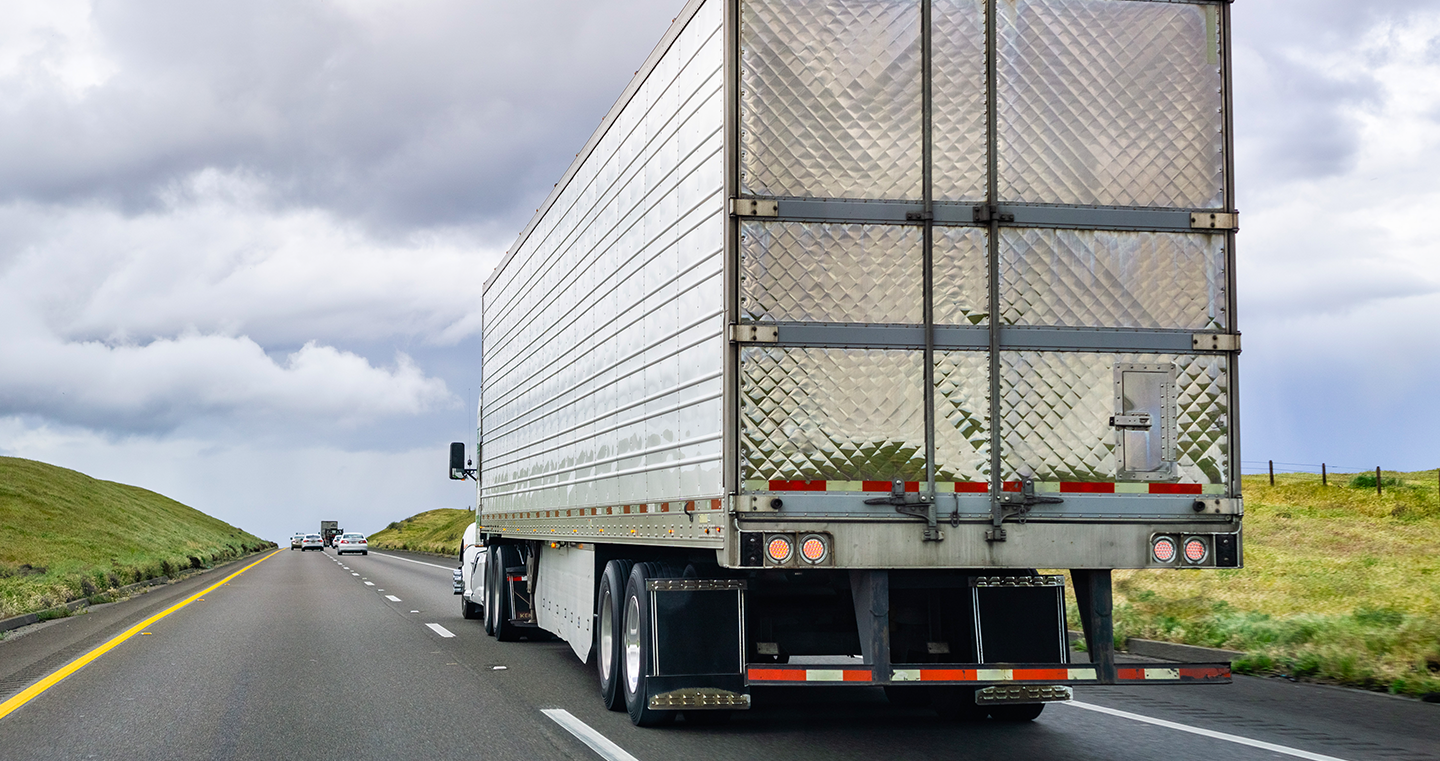 Is there a difference between mid-mile, line haul, and long haul?
The three terms are often misunderstood and used interchangeably. They are slightly different in purpose and how they are carried out.
Mid mile mostly revolves around the hub-to-hub movement of goods which usually occur within the state boundaries or short distances. There can be multiple intermediary hubs in between the origin and destination. On the other hand, linehaul is the movement of goods beyond state or country boundaries, across different modes such as air, land, water, and rail. It applies to long-distance transportation with mostly no intermediary hub between pickup and final destination. Since line haul shipping mostly begins from shipping terminals and carries heavy machinery, ensuring zero stoppages en route helps avert potential damages to the freight. The prolonged working hours often lead to driver turnovers, especially in the United States. In fact, many companies are trying to address the situation by raising the pay for American linehaul drivers.
The duration of transit in long-haul shipping could take several days and weeks. One notable thing is that the drivers remain the same during transit and spend a considerable amount of time away from home. This is one of the main reasons for very high attrition rates among long-haul drivers.
What is the importance of linehaul tracking?
Linehaul tracking not only empowers the enterprises but also other relevant stakeholders such as carriers, and 3PLs to get real-time visibility into the operations. They can get critical insights into SLA compliance, carrier performance, delivery outcomes, etc. It also helps enhance customer experience by giving accurate ETAs, thus significantly improving the chances of first attempt delivery. Moreover, it helps bring delivery transparency. Companies globally are leveraging smart delivery management tools to optimize their line haul operations.
What is linehaul optimization?
The most important factor in linehaul shipping is time. Since trucks cover huge distances to collect freight from different hubs to transport them to a common destination, there is a need to optimize the entire travel journey to save more travel time, fuel consumption, and driving hours. Doing so improves the experience for all stakeholders across the linehaul network.
Why is line haul optimization important?
Enterprises mostly face two challenges in linehaul shipping. First, keeping up with strict SLA compliance, and secondly, reducing logistical costs. The rapidly growing online order and customer expectations make it very difficult to shrink transportation costs. Besides, as discussed above, the long working hours of linehaul shipping are one of the prime reasons for driver churn.
Although intuitive technologies such as the ELD can make compliance easier for drivers, line haul optimization can also help them efficiently deal with cumbersome tasks. For example, the logistics industry is still plagued with manual processes. The drivers often repeatedly receive calls from dispatch teams asking for their location. This is both time-consuming and risky but can be easily eliminated if the stakeholders have real-time visibility over the carrier/vehicle movement. Similarly, linehaul optimization contributes to planning better routes, saving travel time, managing deliveries effectively, reducing fuel consumption, and making deliveries efficient overall. Linehaul optimization helps render the best services at the least cost. A line haul or middle mile delivery software is what that can help you optimize your linehaul delivery or mid mile delivery operations.
4 Key Advantages of Linehaul Tracking
Better SLA management
Linehaul shipping also involves the distribution of freight via 3rd party logistics or LTL carriers. Tracking allows getting insights into SLA adherence, ensuring 100% compliance throughout the process. Moreover, it brings transparency for all the parties involved.
Boost delivery productivity
The trucks can move to another hub once they are filled with freight. They do not have to wait until they are filled to the optimum capacity, and can begin their journey towards the next destination. Tracking coupled with route optimization helps drivers take the shortest and most efficient route to the next stop, without deviating from the planned route. Therefore, it facilitates faster and speedy deliveries and ensures driver productivity.
Safer deliveries
One of the biggest challenges in linehaul shipping is finding trustworthy drivers. Tracking helps keep an eye on the vehicle status in secluded areas and alert relevant stakeholders against incidents of theft. It also keeps a check on the driver with regards to engine idling, unnecessary stoppages, etc. that often lead to increased fuel consumption and slower delivery times.
Optimize delivery operations
Linehaul tracking ensures that the end customer is ready to receive the product/freight which could range from light documents to heavy machinery. Doing this helps carriers to unload the freight at the right time and location, without having to wait for a longer duration, which ultimately affects the consecutive linehaul pickups/ linehaul delivery.
Linehaul shipping is a key to driving modern-day logistics operations that demand heavy freight movement to keep up with the ever-growing customer expectations routinely. Due to the sheer volume of goods that need to be transported, optimizing operations becomes an absolute essential. More so, as it can help curb the high turnover rates among the line haul drivers.