Stuck amid slow-moving traffic en route to the office? Getting late for a flight? Our next step is probably opening Google maps to choose the best and fastest possible way out. But have you ever thought about why we still use navigation tools or route planning solutions for known destinations?
Because it helps us plan the route to save more travel time.
We are all aware that the shortest route consumes less time and less fuel. But the need for route planning becomes a must in case of multiple stoppages along the way, like with logistics companies. Often businesses involved in transportation and logistics run on slim timelines and don't have the leeway to spend hours in a traffic jam.
In fact, a report says that 53% of all shipping costs fall within the last mile. Route planning can curb these high shipping costs. Obviously, it calls for specialized software having more sophisticated features and capabilities. So, if you are looking to add efficiency to your deliveries, this blog is for you. In the following sections, you will cover –
Route planning can be defined as the process where enterprises and logistics partners consider multiple external and internal factors to narrow down the most efficient way or route to travel between points A, B, C, etc.
What is route planning software?
Route planning software helps businesses to plan the most efficient route for delivery. Efficient routes reduce fuel costs, improve resource (driver and vehicle) utilization, minimize delays, enhance customer experience, and make every delivery profitable.
Can improving route planning boost profitability?
Dynamic route planners can improve route planning at scale. They can factor in a wide range of parameters such as availability of drivers, customer preferred delivery time slots, and the time it takes to deliver specific goods. It helps riders do their job smartly and fleet managers to chart out effective delivery routes.
Route planning software leverages disruptive technologies such as Artificial Intelligence and Data Analytics to provide automation and real-time visibility to logistical operations. Advanced algorithms use this information to create efficient routes and schedule accurate arrival times. The routing software interprets historical data to make assumptions on repeated traffic trends to better indicate expected traffic congestion on a particular route. In the same way, many algorithms can simulate the motion of other vehicles to get an idea of traffic and quickly generate an alternate route. Reaching the customers within the stipulated time or the ETA communicated enhances the customer experience. They become more likely to use your services again.
The solution also considers order-vehicle constraints. For example, electronic devices and perishable goods must not share the shipping space. Other times, certain medicines and vaccinations are dispatched in a special temperature-controlled fleet, thereby helping businesses operate better in real-world situations.
Many companies have resource restrictions in terms of the capacity that each resource can carry. Having visibility over resource capacity, both vehicle and drivers, is crucial in order fulfillment. An under-utilized capacity adds to the cost-per-unit carried by the vehicle and is also not sensible in the wake of growing demand for on-demand deliveries. When an order comes in, the route planner quickly assesses the ability of the existing fleet and auto-allocates the resource for order fulfillment. When the order should be assigned to drivers plying on the road, the software automatically gives the task to the nearest agent with idle capacity. It maps resources to areas based on their suitability (local knowledge) to fulfill the orders in that area. Therefore, it helps minimize delays and slip-ups in deliveries due to lack of knowledge while also utilizing resource capacity to the fullest for better returns.
Overall, a dynamic route planning tool auto-allocates resources, interpret historical and current data and maximizes resource utilization to the business's benefit. It helps companies improve productivity, add multi-drop deliveries, reduce empty miles, give driving direction, increase compliance to service-level agreements without any hassle leading to reduced operational costs and enhanced customer experience.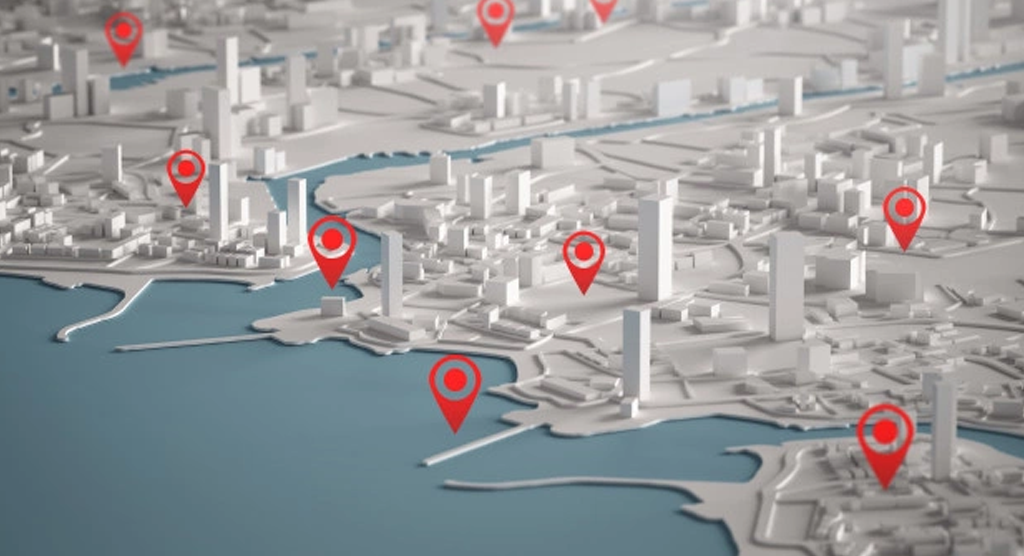 Which companies should use route planning software?
Any company carrying out logistical operations should use route planning software. Route planning serves different purposes in different sectors. It helps them address challenges specific to their business requirements.
For instance, dynamic route planning software helps businesses ensure same-day, one-hour and on-demand deliveries for the retail industry. It also manages business constraints pertaining to outlet timings, regulatory restrictions, etc. It can also perform real-time ETA calculations on the go for the customer. On the other hand, it enables slot-based deliveries while managing forward and reverse logistics together for eCommerce. Provides better visibility on resources (both drivers and vehicles) and assigns deliveries based on riders' experience.
Similarly, for FMCG, it reduces the dispatch planning time and easily accommodates last-minute on-demand orders for fulfillment. It also provides real-time fleet tracking, triggers alerts on delays with more visibility on the fleet, assigns drivers based on their suitability (skill, experience, preference, familiarity with a region, etc.) for delivery in a particular area.
For 3PL, a route planning software minimizes human dependence and helps drive automated shipment sorting. This saves valuable time in today's world, where delivery windows are becoming slimmer, and customer expectations are constantly rising. The solution analyzes traffic conditions, customer preferred delivery slots, operating hours of a locality, facilitate monitoring of vehicles assigned to different vendors, enables geocoding for accurate deliveries, and triggers smart alerts on delays, idling, etc., which helps save logistics costs and ensures customer satisfaction.
Why is route planning in logistics important?
Vehicles and the workforce (drivers) are two inseparable and indispensable resources for any logistics or transportation company. You cannot work in the absence of any of these two. Hence, you must take all your actions after considering their impact on these two and the timely delivery. The collective responsibility of ensuring timely and efficient deliveries lies with the fleet manager. And route planning comes in handy for this purpose.
Last-minute route changes are a headache for any fleet manager. Calling or messaging drivers plying on the road can be both risky and confusing. It also results in delivery delays.
Here, dynamic route planning helps logistics and distribution companies to fine-tune their delivery service. It allows them to adjust to unexpected situations such as roadblocks, traffic congestion, etc., and take a different route. It is easier to add or remove delivery addresses, which is otherwise cumbersome to manage manually. Any re-routing updates automatically show up on the screen of a driver's smartphone.
Route planner also averts delays caused by vehicular breakdowns, accidents, etc., that could slow down your delivery goals for a day. A fleet manager can shuffle the fleet quickly to re-assign another driver/vehicle to compensate for the loss of a vehicle.
Moreover, drivers riding extra miles could increase your last-mile delivery costs. More time spent on the road also degrades the efficiency and productivity of the fleet. Dynamic route planning gives real-time visibility on the fleet to devise ways to enhance their productivity while saving unnecessary miles. This saves fuel consumption. Therefore, it also reduces the money spent on fuel. Moreover, it enables small and medium-sized fleets to maximize their routing abilities within their vehicular capacity. It helps to improve their operations without incurring extra expenses.
Top 9 Benefits of Route Planning Software
1. Meet customer expectations
Customers want accurate and timely deliveries for all their orders. Well, route planning allows you to do just that. Since route planners leverage geocoding to pin the exact delivery location and generate final routes according to the ETAs communicated and traffic movement, businesses can deliver at the correct address within narrower time windows, thereby meeting customer expectations. Moreover, real-time tracking links with customers on Whatsapp/ Email / SMS help them track goods in real-time. This further improves the chances of first attempt delivery and the customer experience.
2. Reduce fuel costs
Route planning software monitors the fuel efficiency of vehicles to come up with the most cost-effective route for all journeys. It helps businesses to reduce operational costs along the process drastically.
Read more- How can route planning and optimization reduce logistics and transportation cost?
3. Real-time visibility on operations
Real-time updates on the location of drivers help you exercise better control over the fleet and the driver. A route planning software ensures that each driver is supervised and follows the schedules and regulations as communicated. Any deviation from the route or idling can be easily tracked and auto-escalated for necessary actions or guide them through any challenges.
4. Reduces manual intervention
Before generating the final route, a route planner considers multiple elements, which can't be as effective if done manually. For instance, it considers traffic conditions, weather/season, etc., to come up with the shortest route between point A to B to C, and so on. One can easily fit in any eleventh-hour adjustments. Doing this, reduces fuel costs and saves more time. Even the drivers have more time at hand to make more deliveries/pick-ups.
5. Smart allocation and dispatch
Automation takes away mundane and time-consuming tasks from the workforce. The time and energy thus saved can be channeled toward accomplishing other productive tasks for businesses. Smart route planner automatically allocates task distribution amongst available resources without any errors. It plans routes logically to ensure maximum work in minimal time.
6. Enable contactless deliveries
Route planning software allows delivery partners to capture electronic proof of delivery via an image, timestamp, or signature in the purview of the pandemic. There is also an option to collect delivery feedback for your business.
7. Monitor KPIs
Route planning monitors various KPIs that impact your business growth, such as delays, fuel costs, and average time and cost of delivery. Having access to this data, you can tighten the noose over areas that need improvement.
8. Get a competitive edge
Customers expect a fast and reliable delivery service. Constant updates and adherence to the delivery window can help build trust amongst the customer, positioning you on a better pedestal than your competitor.
9. Environment friendly
Route planner works the most efficient route that translates to less consumption of fuel. Moreover, better per vehicle utilization means fewer vehicles on the road, thereby reducing carbon emissions.
What is the difference between route planning and route optimization?
The terms route planning and route optimization are often used interchangeably but are pretty different from each other.
Route planning revolves around choosing the fastest route between various destinations in the most logical order. It allows control over more nuanced delivery details, such as the preferred time slot, further integrations to facilitate contactless delivery, cash remittance, etc. Route optimization is relevant once the journey has begun. For instance, route optimization software enables re-routing or adding another stop in the journey, making on-demand pick up and deliveries, and so on.
How to choose the best route planning software?
Here are some features to look out for when choosing a route planning software.
The solution should come with AI capabilities to quickly work out the route, eliminating human negligence from the ecosystem. It must minimize human intervention to save person hours.
Cost-based route optimization
It should be able to factor in multiple elements to chalk out the most cost-effective route.
A successful first attempt delivery
It must ensure successful delivery in one go, which helps you save storage or re-attempt costs.
It should be able to draw insights from historical data to utilize them for improving current deliveries. Features like geocoding are an added advantage since they help save time and effort in finding an accurate location. Doing this leads to minimal calling and an enhanced customer experience.
The solution should have the ability to auto-escalate matters with relevant authorities in case of delays, route divergence, and other contingencies.
There is nothing better than having a route planner that can decide on the best fleet mix depending on the task and customer requirements.
Smart Resource Allocation
Be it a vehicle or driver; the solution must gauge multiple factors before choosing the right resource for the task. For example, shipment, vehicle type, driver's familiarity with a region, skills such as languages known, etc., before assigning them the job.
Intelligent clubbing of forward and reverse logistics along with regular deliveries on a single route.
Route planning carries out the shipment in the most time- and cost-effective manner. It quickly assesses various scenarios and constraints to chart out the best route, maximizing productivity, visibility, resource utilization, cost savings while narrowing down the delivery times for customers and businesses' delight. To know how your business can unlock superior returns, read this 101 article on route planning.