It is undeniable that the online food market has grown by leaps and bounds over the past few years. Thanks to the technological advances and platform-to-consumer services providers, food delivery is not just limited to takeaways. Besides these two, the coronavirus outbreak is another major contributor to the food delivery industry.
The pandemic has propelled the sector to five years in the future as the restaurants have seen a huge spike in online food ordering during covid-led lockdowns. In fact, millions of people have ordered food online for the first time in 2020 and 2021.
To cope with the trend of online food delivery and deliver a seamless experience to customers, restaurants are investing in a food delivery management system or software. Not only the restaurants, but food joints, dark kitchens, and other food businesses are also inclining towards tech platforms (food delivery software and apps) to manage online food deliveries.
Before reading more about the food delivery software, let's look at different reports from the top market research companies. According to the reports-
Online food ordering is projected to be $200 billion by 2025
70% of the people prefer online food delivery over visiting a restaurant
As of 2021, platform-to-consumer delivery has the largest market segment, with a volume of USD 172,944 million
The number of users in the online food delivery market is projected to reach 2,897.1 million by 2025
Food Delivery Management Software- Definition
Food delivery management includes managing orders, designing delivery routes, tracking orders, and ensuring on-time deliveries. Now, this management can be done manually if a restaurant receives a limited number of orders in a day.
Food delivery management software automates delivery management processes to ensure that all orders can be delivered in the shortest time and at the minimum cost possible. Besides, it offers both the restaurant and the customers real-time visibility on the orders, which improves the delivery experience.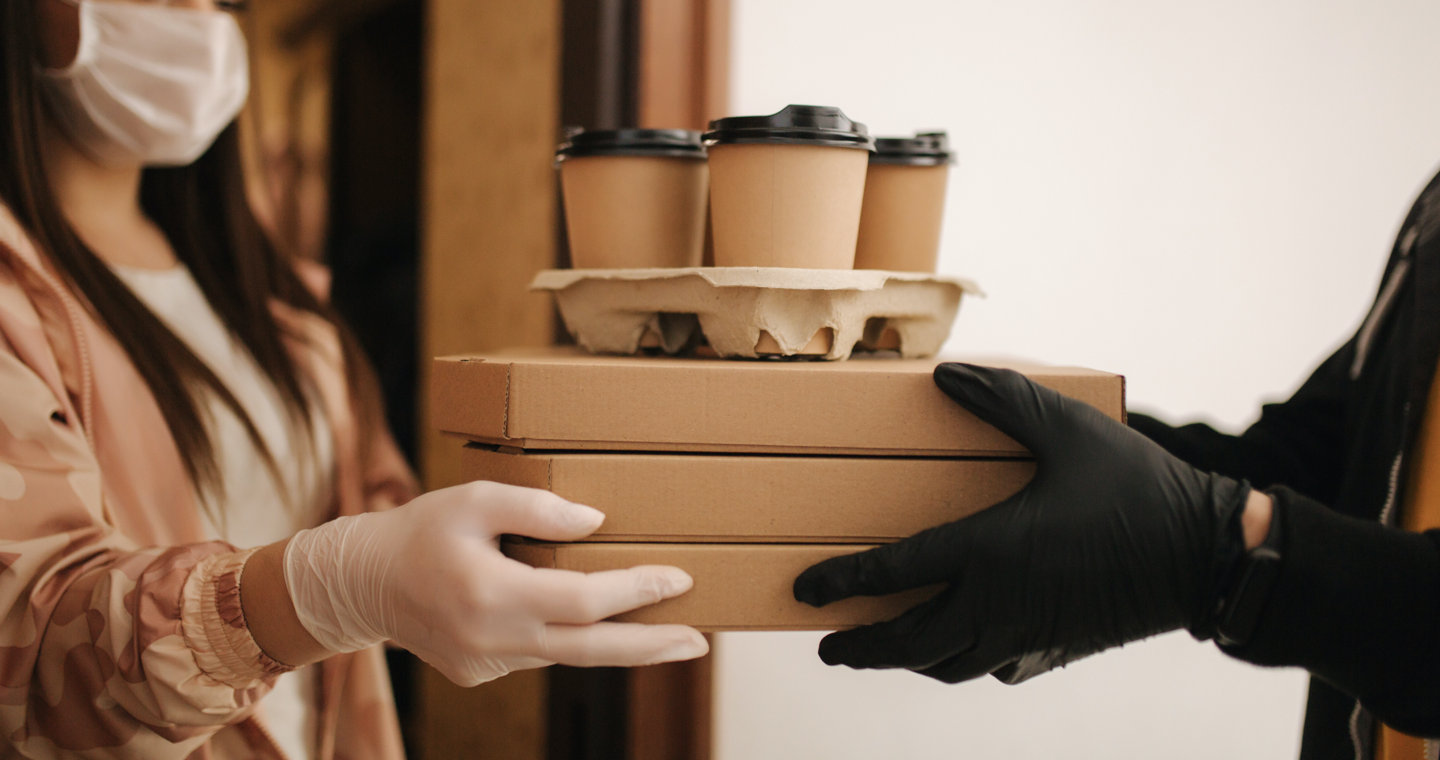 How does the food delivery management system work?
The restaurant delivery management software automatically accepts new orders and then sends an alert to the kitchen manager and the delivery driver. The software also sends a tracking link to the customer via WhatsApp or SMS. It then designs the delivery route and clubs the orders considering various parameters like delivery location, delivery time, maximum orders that can be allocated to a rider, and more.
The driver heads towards the delivery location, and the restaurant manager can track all the deliveries in real-time. After the delivery, the restaurant delivery service software automatically triggers a feedback link to the customers. The restaurant can check delivery feedback or delivery-related complaints (frauds, missed delivery, or late delivery) right when the customer submits.
Key Challenges in Food Delivery Management
Some of the main challenges associated with food delivery management include-
Inefficient order management
Poor route planning
Inability to track deliveries
High delivery cost
Delayed or missed deliveries
Poor customer experience
Any of these and other food delivery challenges can impact a restaurant's reputation. Moreover, it may also affect customer loyalty. According to various surveys conducted by market research companies, 44% of the customers said they wouldn't order from a restaurant after two delayed deliveries.
How can food delivery management software eliminate food delivery challenges?
The online food delivery management system minimizes human intervention in the entire food delivery management process. Also, it delivers excellent accuracy in the outputs when designing delivery routes or providing real-time order tracking service. This level of operational transparency and efficiency contributes to overcoming all delivery-related troubles. Apart from this,, it also helps a restaurant to achieve customer satisfaction by improving the delivery experience.
Benefits of Food Delivery Management Software
After a restaurant integrates the software for food delivery management, they can assure the following-
On-time deliveries
No delivery frauds
High customer retention rate
Complete operational transparency and visibility
Real-time order tracking
Dynamic en route order clubbing
Increased number of recurring orders
Low delivery costs
Improved customer experience
Features of an Online Food Delivery Management System
Here is the list of features the best food delivery management includes-
A dispatcher dashboard to manage orders, delivery agents, and their performance
Automated order allocation to accept new orders and assign them to delivery agents
Dedicated driver app to help riders manage trips by following the most efficient delivery routes
Real-time order tracking for both the customers and restaurants
Electronic proof of delivery to facilitate contactless deliveries
Customer feedback collection to collect delivery feedback from customers
Insights and analytics to measure the performance of delivery agents and improve delivery processes
Tips to Consider While Choosing Food Delivery Software for Small Business or a Restaurant
While choosing the software for food delivery business or your restaurant, you can consider a few tips in mind-
A single food or meal delivery software cannot suit the requirements of all types of restaurants. Therefore, look for the one that can be customized. Before doing so, define your requirements clearly.
Make sure the food delivery software can be quickly deployed. You can choose cloud-based software as it comes with built-in plugins for smooth integration with your existing order management system.
Get the software from a reliable food delivery software provider only. Also, request a demo before purchasing the software.
Check if the provider offers customer support or not.
Even if you are in the food delivery business, these tips will help you get the best multi-restaurant delivery software.
You may like to read- Why Does Your Restaurant Need Food Delivery Software?
In-house deliveries or third-party deliveries
Deciding from having your own restaurant management system or hiring a third-party food delivery services provider depends on several factors, including the budget, resources, number of orders per day, and more. No matter which among these two you pick, you would need food delivery management software to manage your deliveries efficiently or monitor the performance of your food aggregators.
Continuous growth in the food delivery market has made one thing clear- restaurants have to rework their food delivery management strategies. It is the need of the hour to adopt such online food delivery management that can help deliver food to the customers at any time and anywhere they want. By getting the best food delivery software, even the underdogs can compete with established food delivery businesses. So, why wait? Get on-demand food delivery software today and delight your customers with quick and timely deliveries while improving your business profitability.