As cross-border logistics grow at a CAGR of 11.71%, 80% of supply chain executives report that they faced serious impacts on their supply chains in the past 12-18 months. 50% of these supply chain professionals agree that supply chain disruptions significantly affected their productivity and profits. 59% of manufacturers are struggling with shipping delays, and 56% of them find transportation delays as their biggest challenge.
Increasing cross-border trade, SKU proliferation, competition, and cross-border trading laws – every challenge and its impact get amplified when it comes to international logistics space for manufacturers.
However, implementing the right automation can not only help manufacturers overcome these challenges but make logistics operations more efficient and profitable.
Here, we discuss the top 6 global cross-border logistics challenges for manufacturers and how automation can overcome them.
Top 6 Global Cross-Border Logistics Challenges for Manufacturers and How Automation Solves Them
Tedious Freight Procurement Processes
Manual bidding and freight procurement negotiations and lack of visibility over market rates result in significant cost deviations and wastage of time. This can impact the overall speed of goods movement ending up being one of the major reasons for manufacturers' inability to fulfill their ongoing contracts.
Smart freight procurement platforms help manufacturing companies get the best rates at an after rate and in an effortless manner. The automated negotiation with multiple pre-integrated carriers and shipping lines helps reduce the time to ship by as much as 12%. Other smart capabilities, such as intelligent bidder ranking across multiple factors like pricing, service reliability, delivery ETAs, etc., and one-click renegotiation based on trending reference rates with the preferred bidders, also helps them save money and resources.
Manual Document Handling
Offline and manual document generation and collection, accounting, and record-keeping procedures, along with email-based communications with stakeholders, contribute to costly errors and delays. Even a single missing document can set the delivery date back by multiple days and can also lead to problems in cargo hand-offs during transshipment.
On the other hand, smart freight management platforms offer highly secure digital document lockers, which simplifies customs navigation and also reduces the dependency on physical/manual elements.
Growing Incidental Costs
Lack of real-time visibility into incidental costs like detention and demurrage charges significantly dent bottom lines. Demurrage and detention can incur an average of ​​USD 664 per container, which comes as a pure loss to the business.
With smart freight management software, manufacturers can get automated predictive alerts and notifications for incidental costs. These predictive alerts not only help in combating the risks as much as possible but also help in expediting the last mile to minimize or avoid delivery SLA breaches.
Lack of Shipment Visibility
More than 65% of businesses lack "total visibility" of their supply chain. This significantly impacts ETA accuracy, logistics planning, just-in-time shipping, and customer experience.
Smart automation in the form of a unified dashboard to track multiple containers in real-time across multimodal freight movements can help businesses get granular visibility over shipment movements. They can get automated intimations of milestones and can plan ahead of time and mitigate risk with AI-driven predictive ETAs.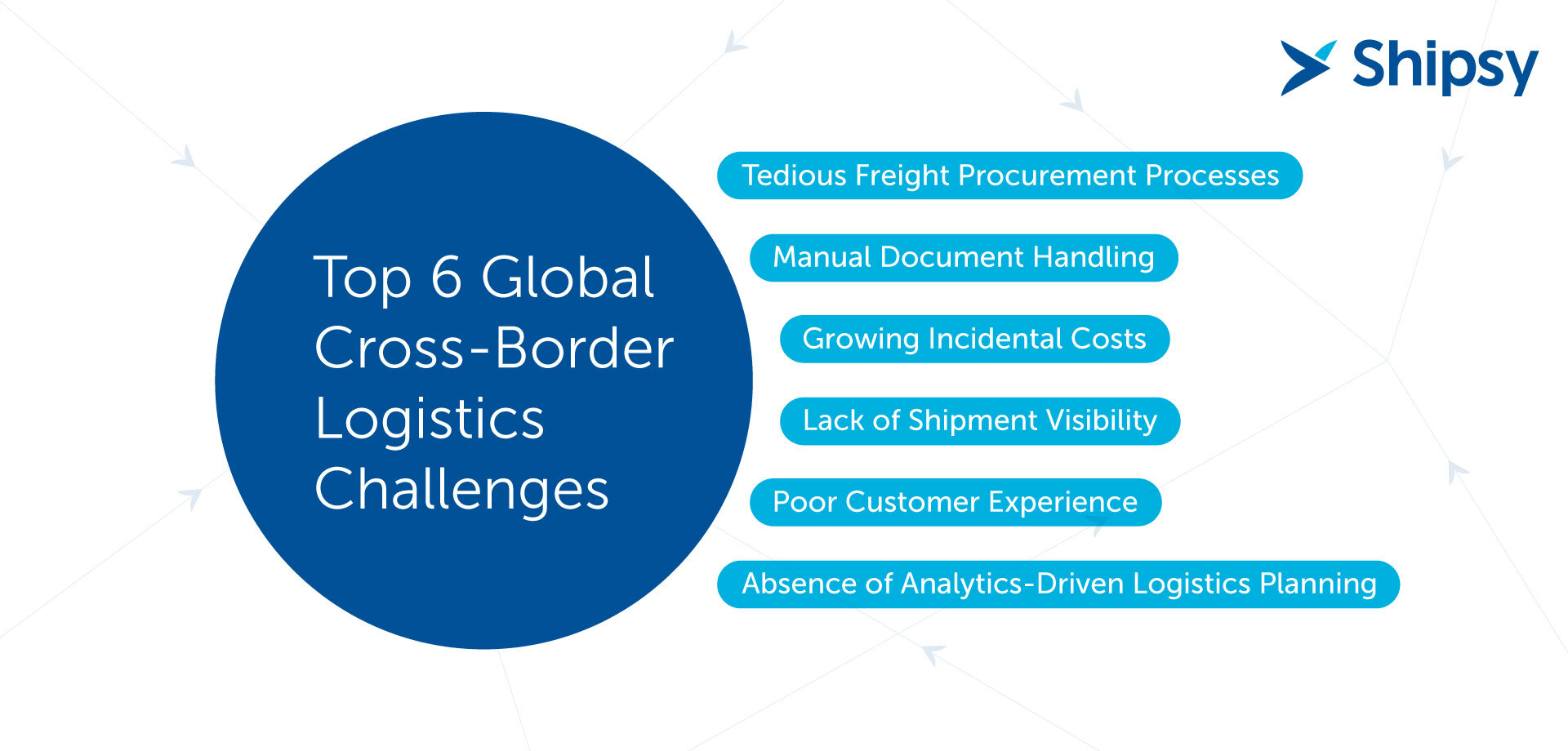 Poor Customer Experience
Spreadsheet-based tracking and the need to visit multiple freight forwarder and shipping line websites make it impossible to provide customers with real-time container status. These methods consume more than 7 minutes to track a single container each time.
Smart freight management platforms shoot automated alerts, notifications, and multi-channel communications to end customers for auto-intimation of delays, key milestone events, shipment status, etc. Such proactive communication reduces the need for query calls and also boosts the overall customer experience.
Absence of Analytics-Driven Logistics Planning
The majority of enterprises suffer from a lack of actionable historical data. This directly impacts critical aspects of the supply chain like carrier selection, trucking operations, KPI benchmarking, and more.
An AI-powered freight management system helps businesses book and execute shipments at the speed of business, and execute pre-shipment tasks on time — from booking requests to timely dispatch — across any kind of incoterms and workflow requirements. They can minimize incidental costs through real-time with automated alerts and leverage real-time container tracking insights for strategic logistics planning. Also, the insights-driven workflow automation helps them to reclaim thousands of productive person-hours.
Such smart automation platforms can help manufacturers overcome the major issues ailing cross-border logistics and reduce freight procurement costs by 12%, decrease ETA SLA breaches by 37% and increase customer experience by 64%. In-built intelligent capabilities allow supply chain executives to reduce order-to-ship time by 12%, save 2-10 hours on documentation and reduce time spent on executing a single shipment by 10 hours.
Hence, as global cross-border logistics and trade activities surge, investing in such smart freight management platforms is the right step forward.